We partnered with Cravings by Chrissy Teigen
to create a HOT new flavor of Flock!
$26
8 bags ($3.25 per bag)
100% Satisfaction Guaranteed or Your Money Back
"These Spicy Honey Sriracha Flock Chicken Skin Chips are THAT spicy and dangerously good.

We had to hide bags from John when we were testing because he would eat them all.

My mom, Pepper, and I tried to make this as hot as possible with a little hint of sweetness to keep you from breathing fire."

- Chrissy Teigen
"The snack you need in your life"
"Like a pork rind but better"
2020 Snack Award Winner
WHY FLOCK?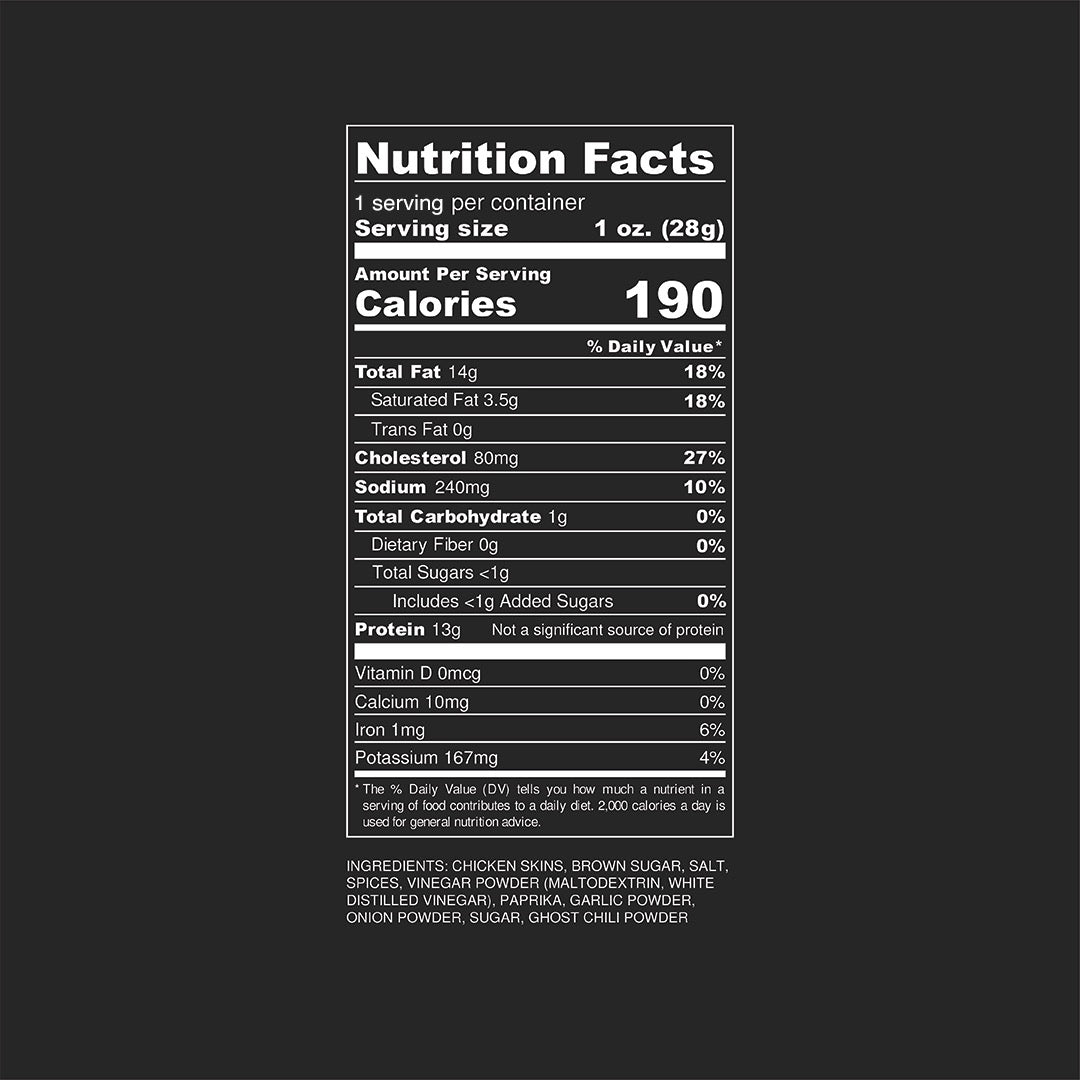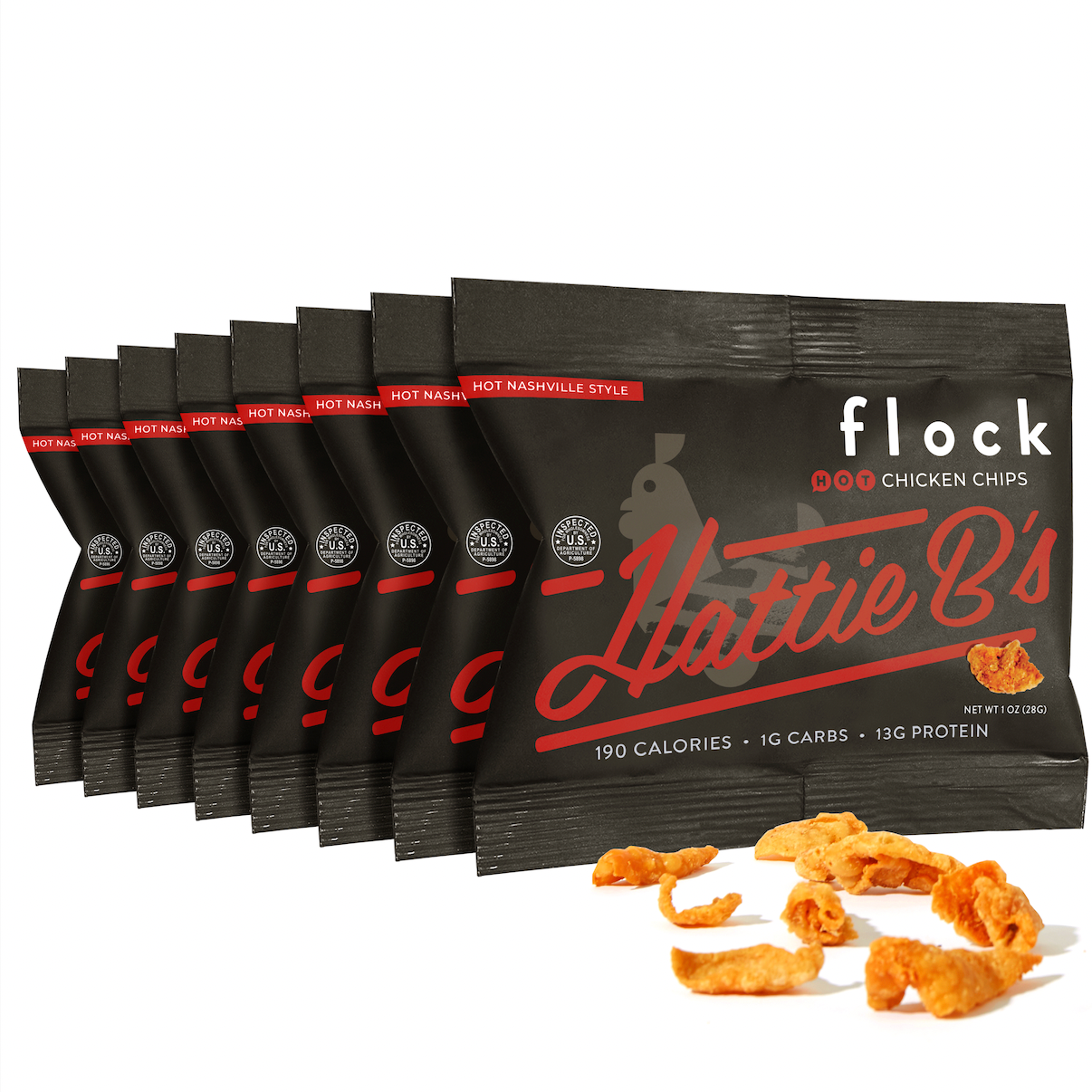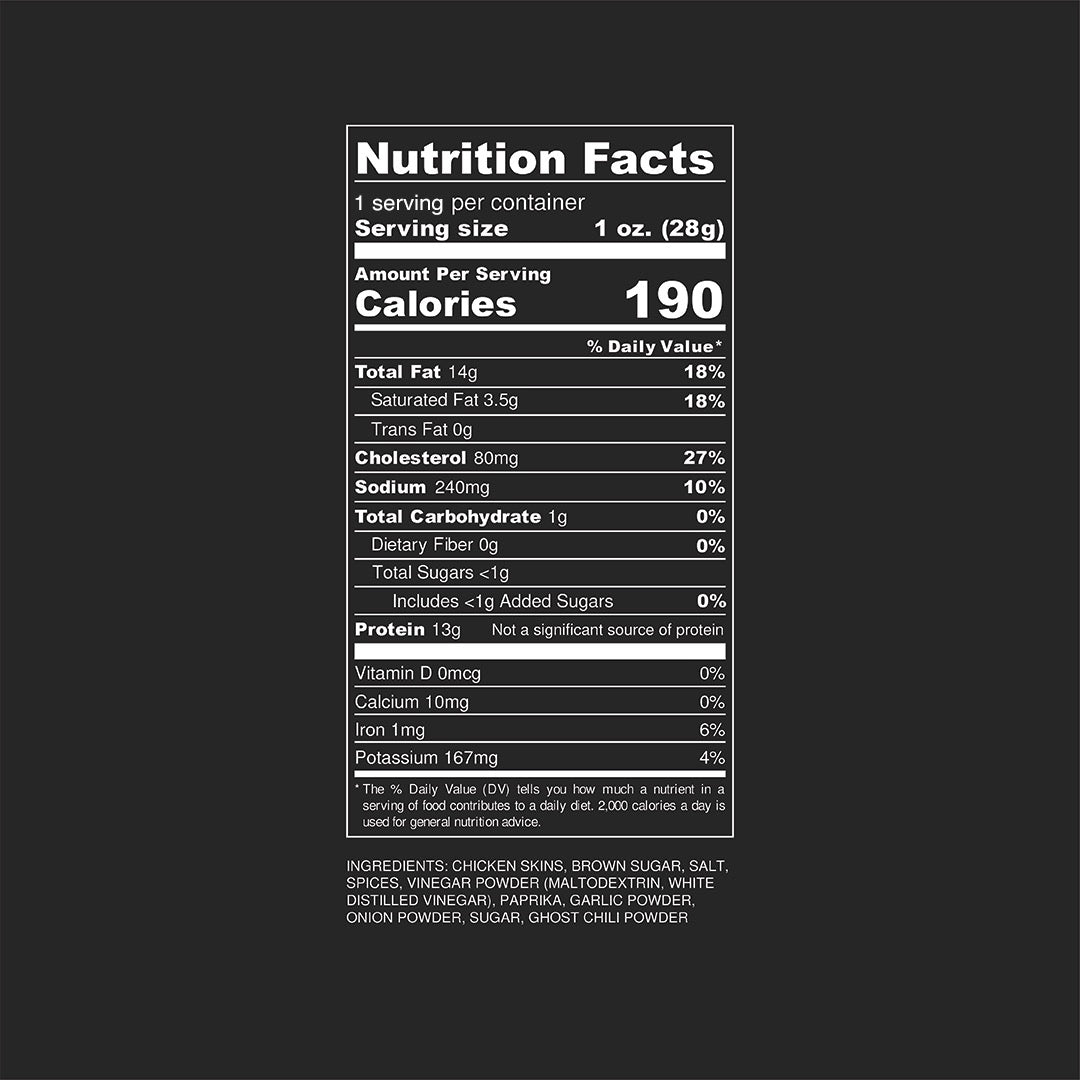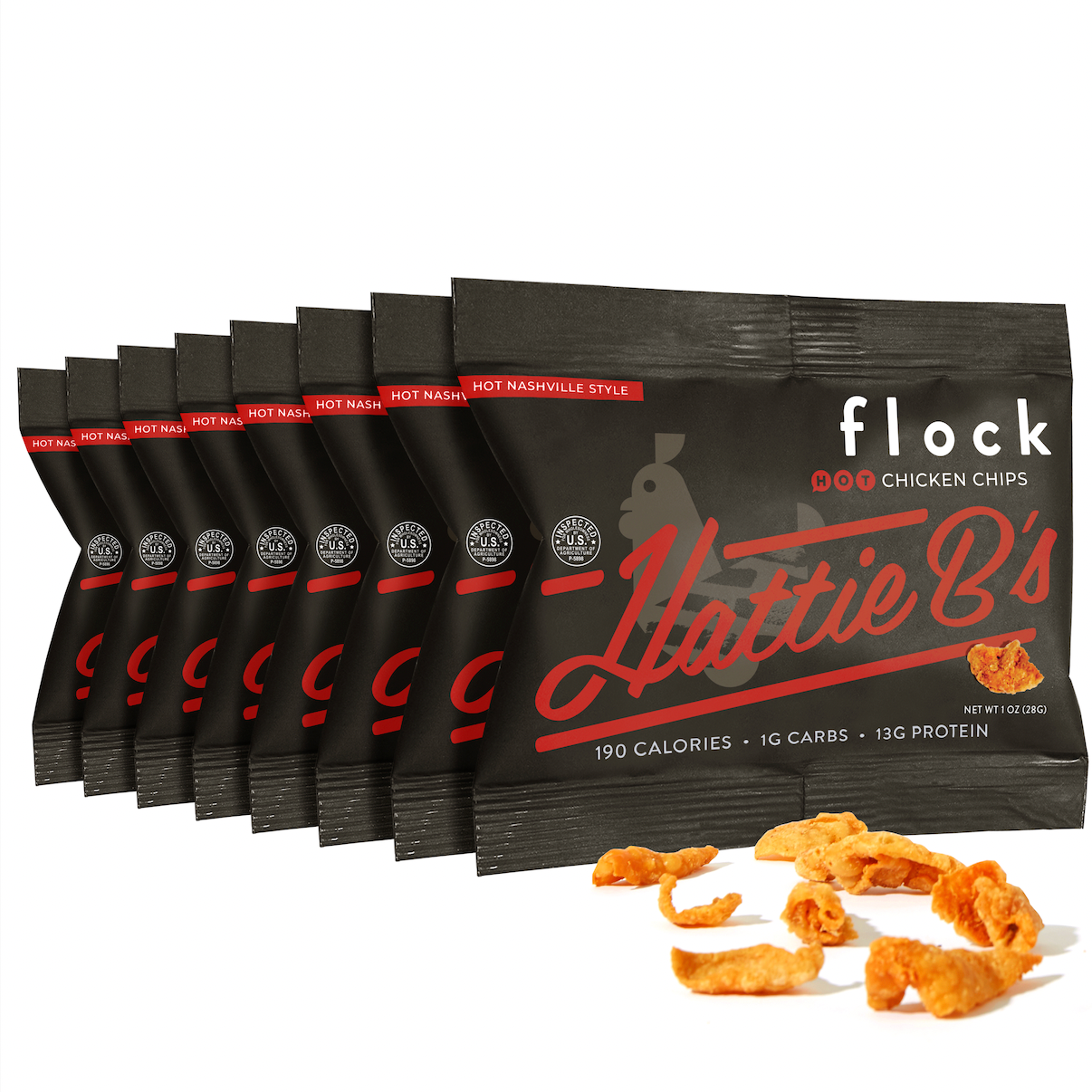 Hattie B's
Nashville Hot
$26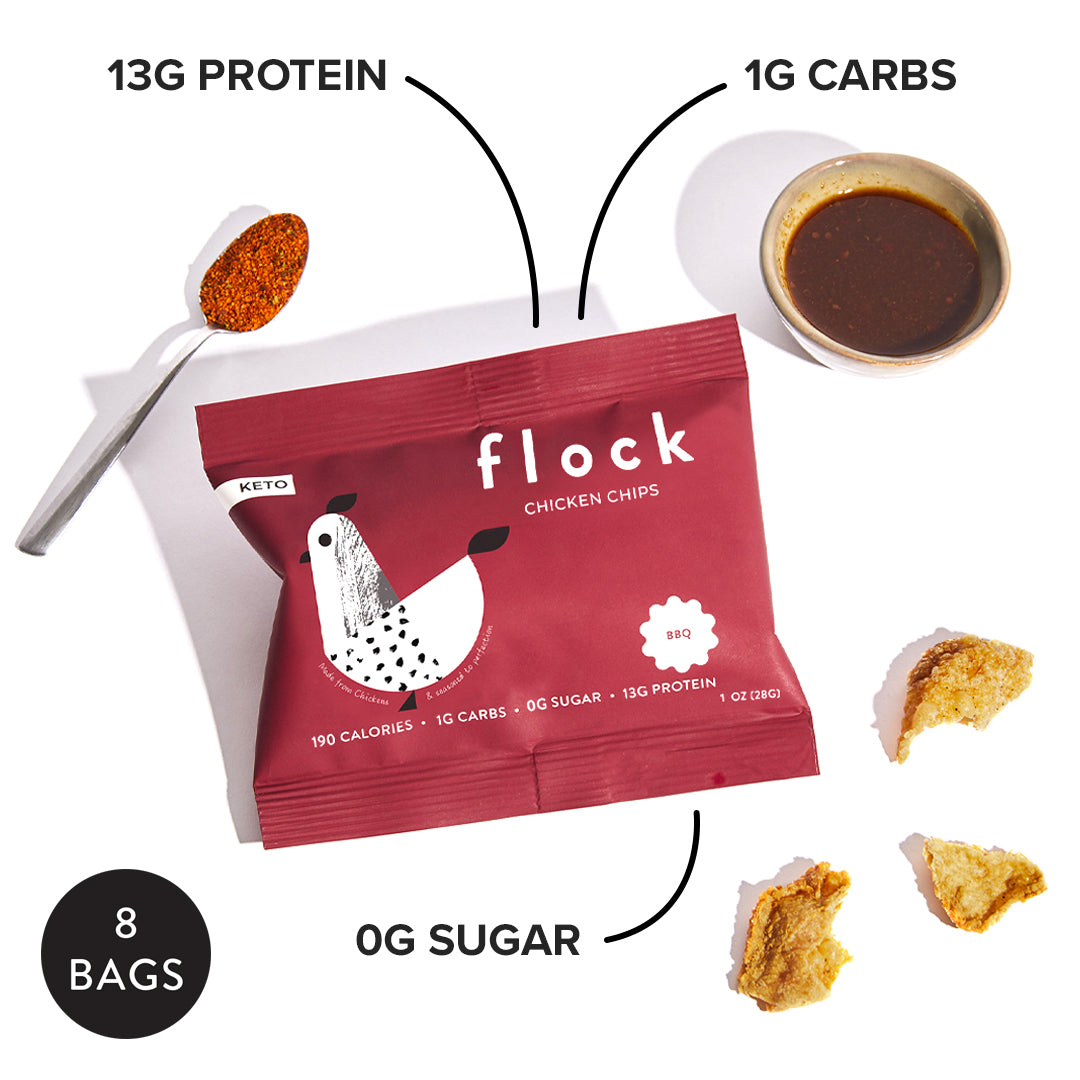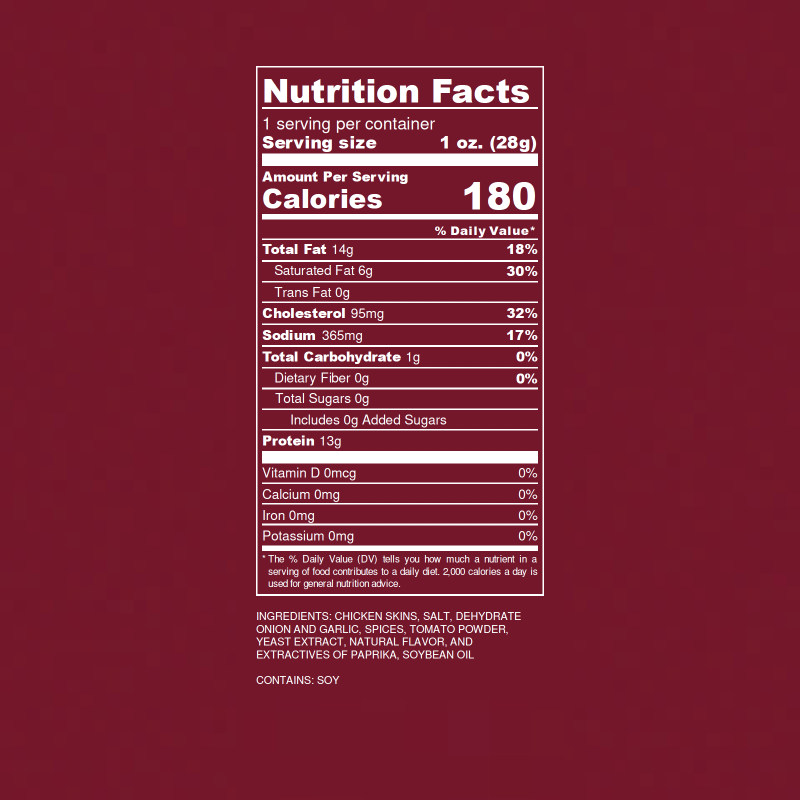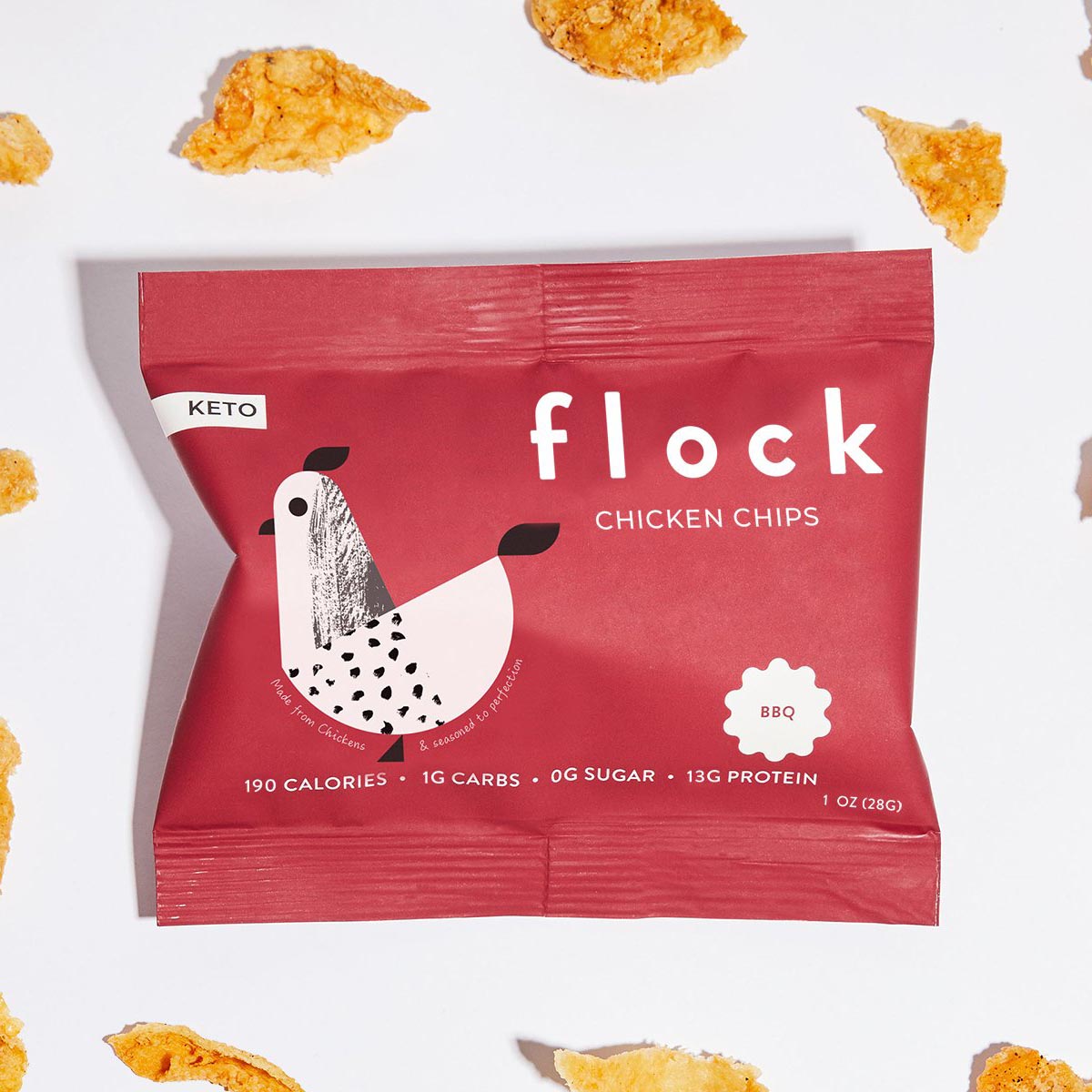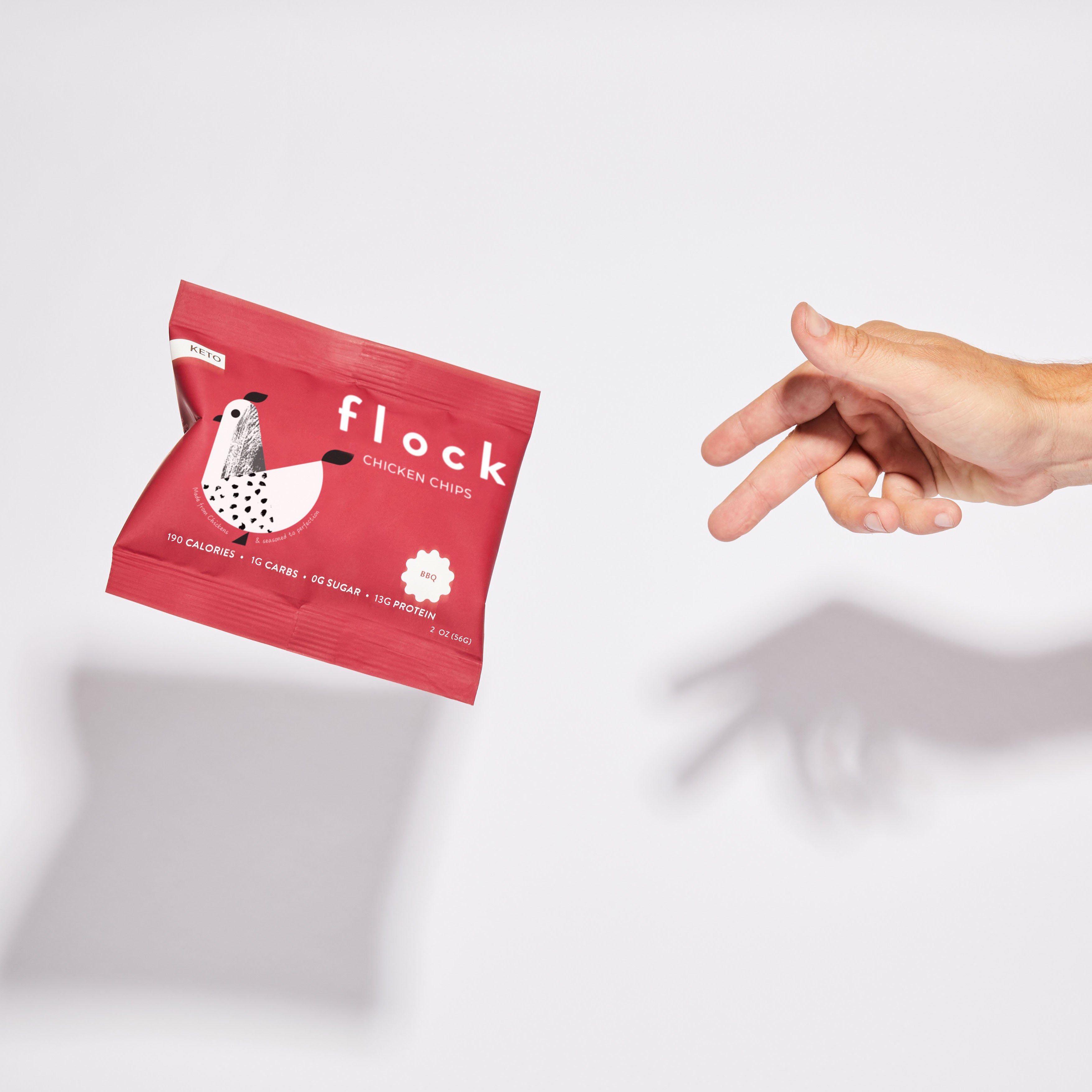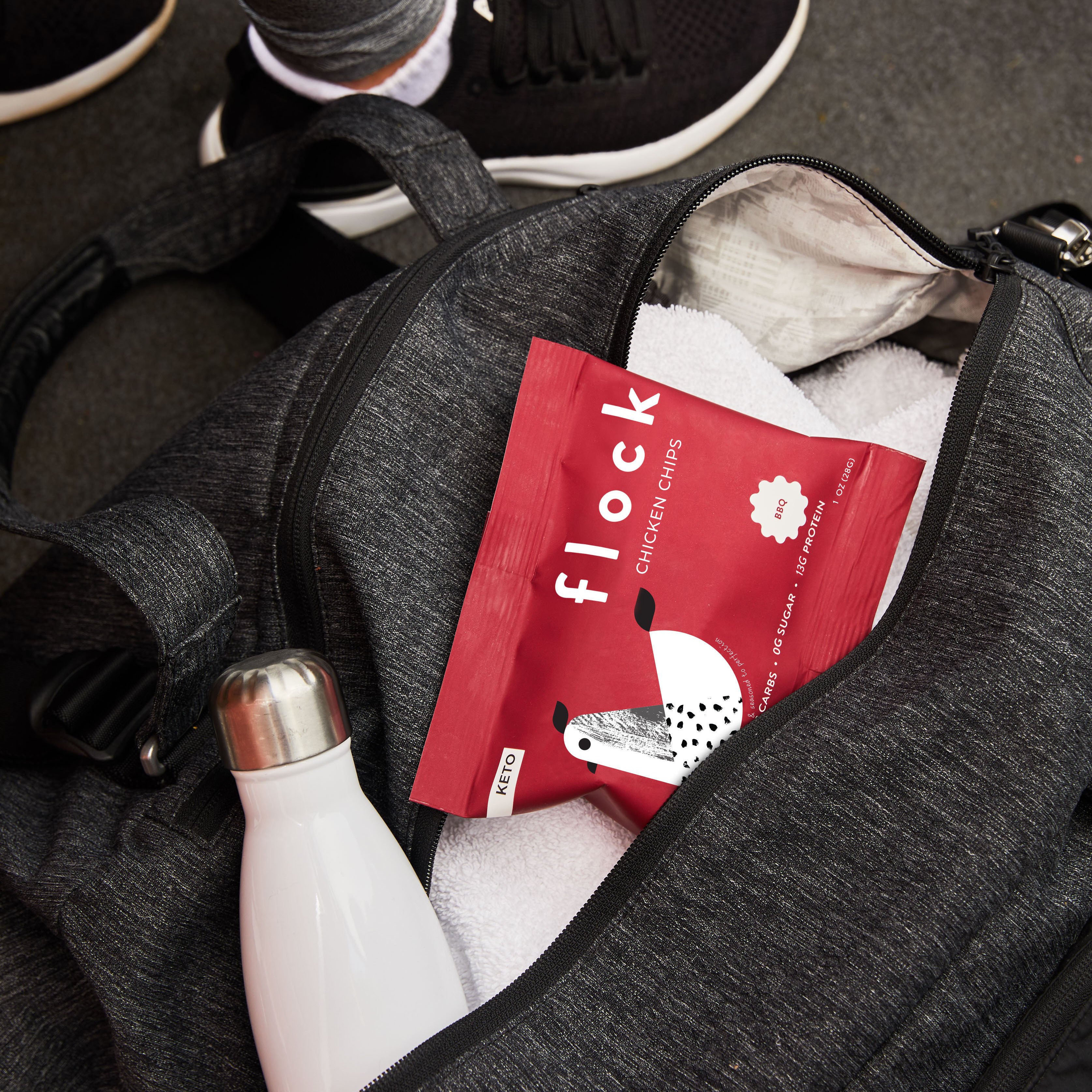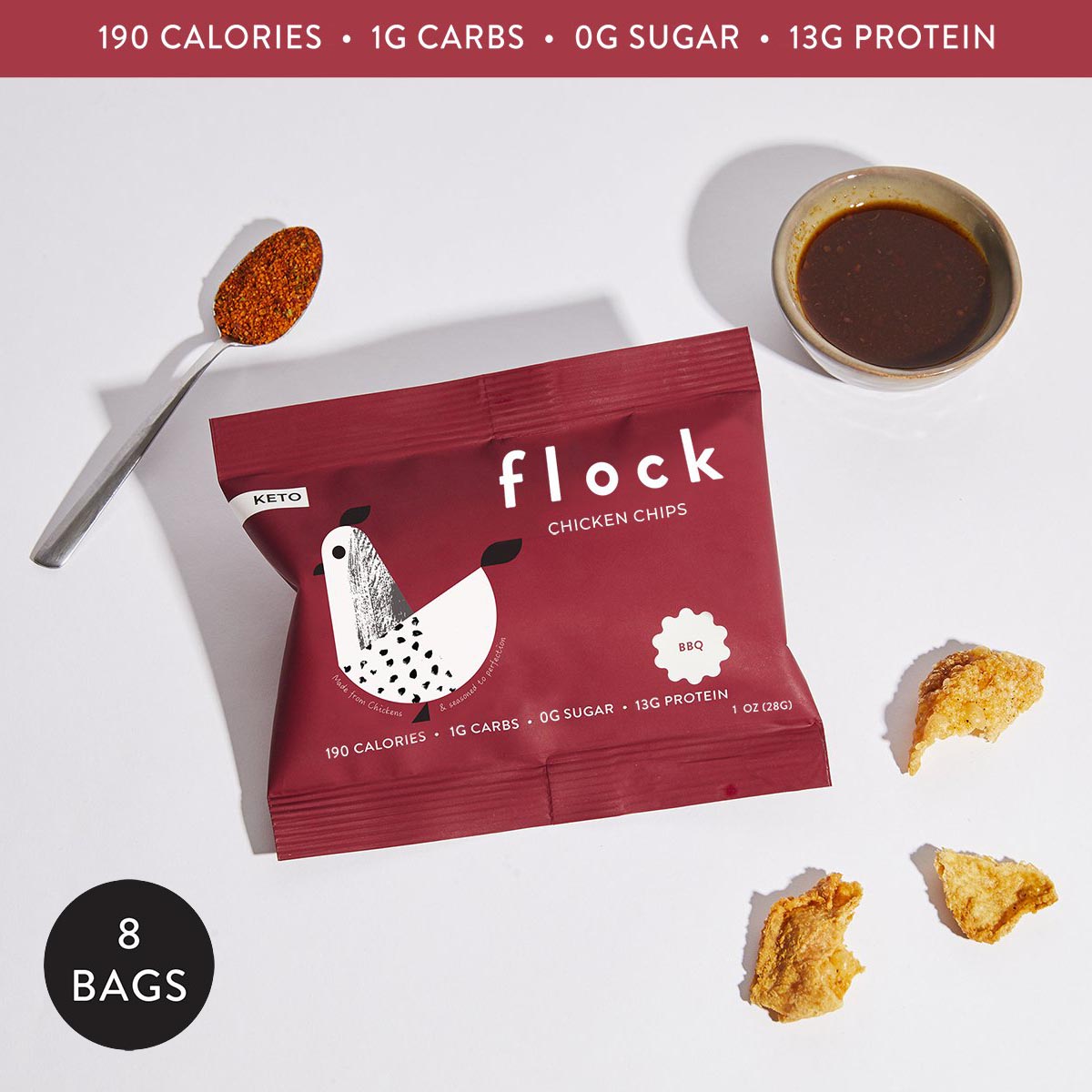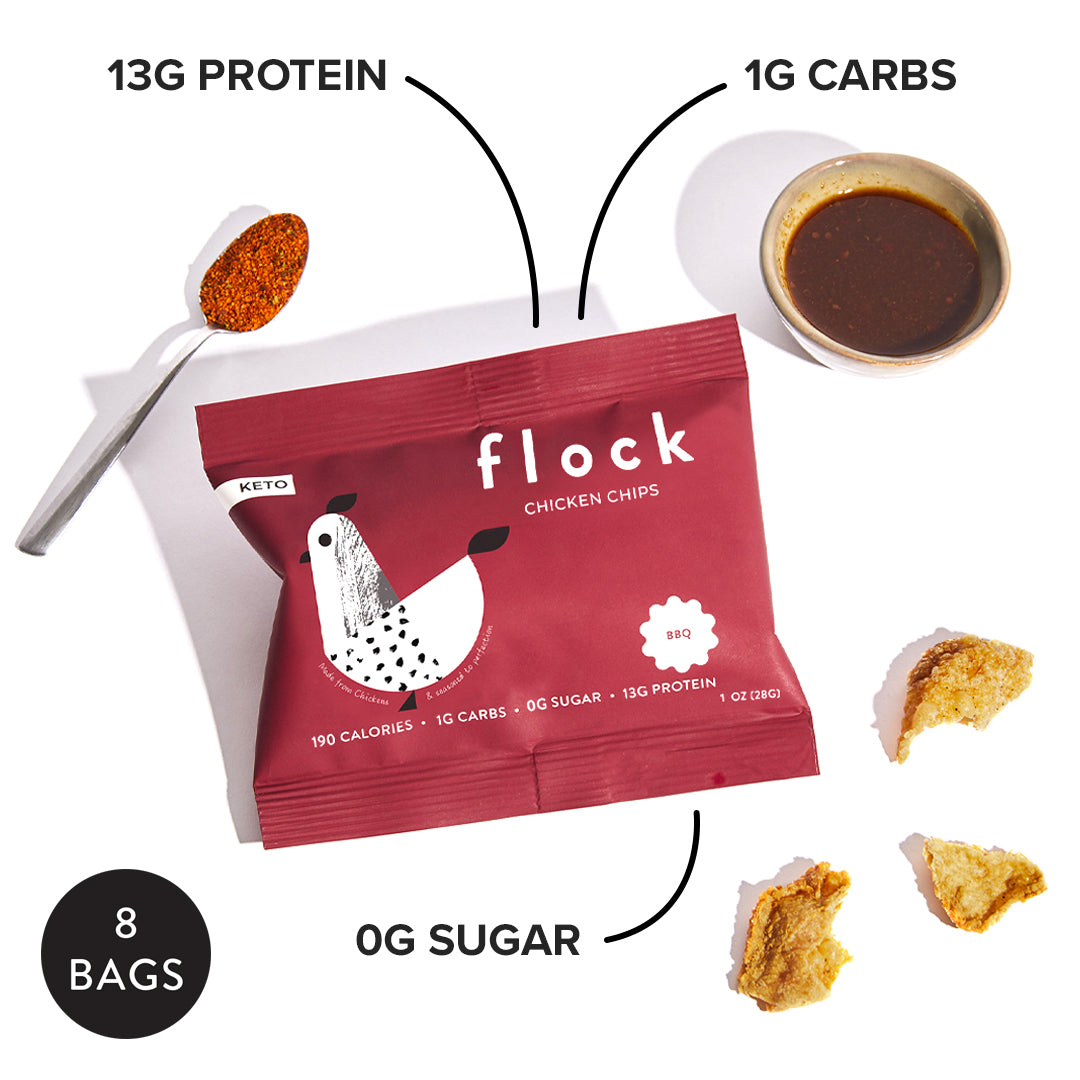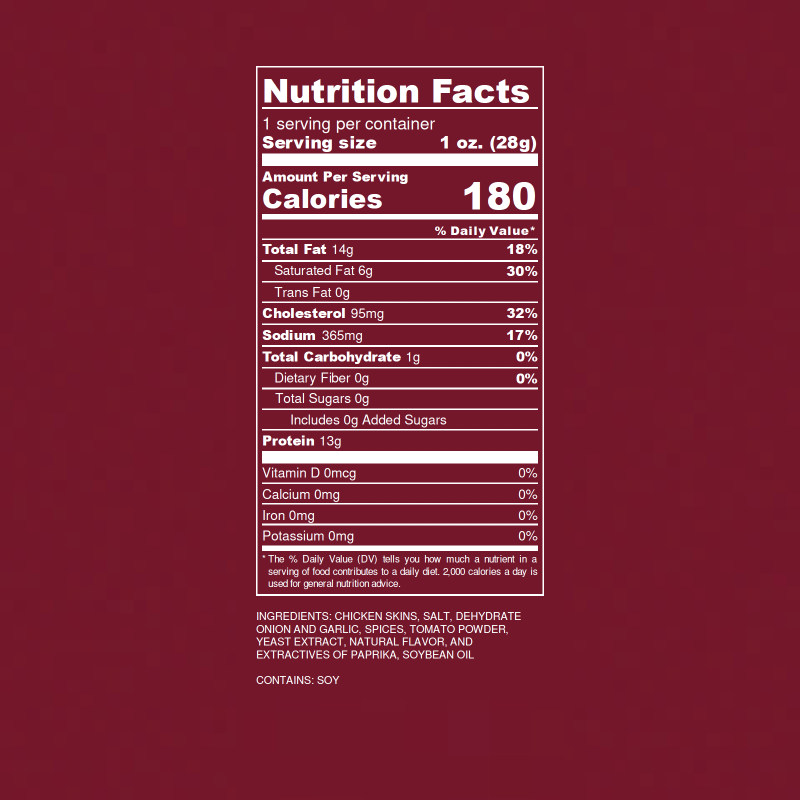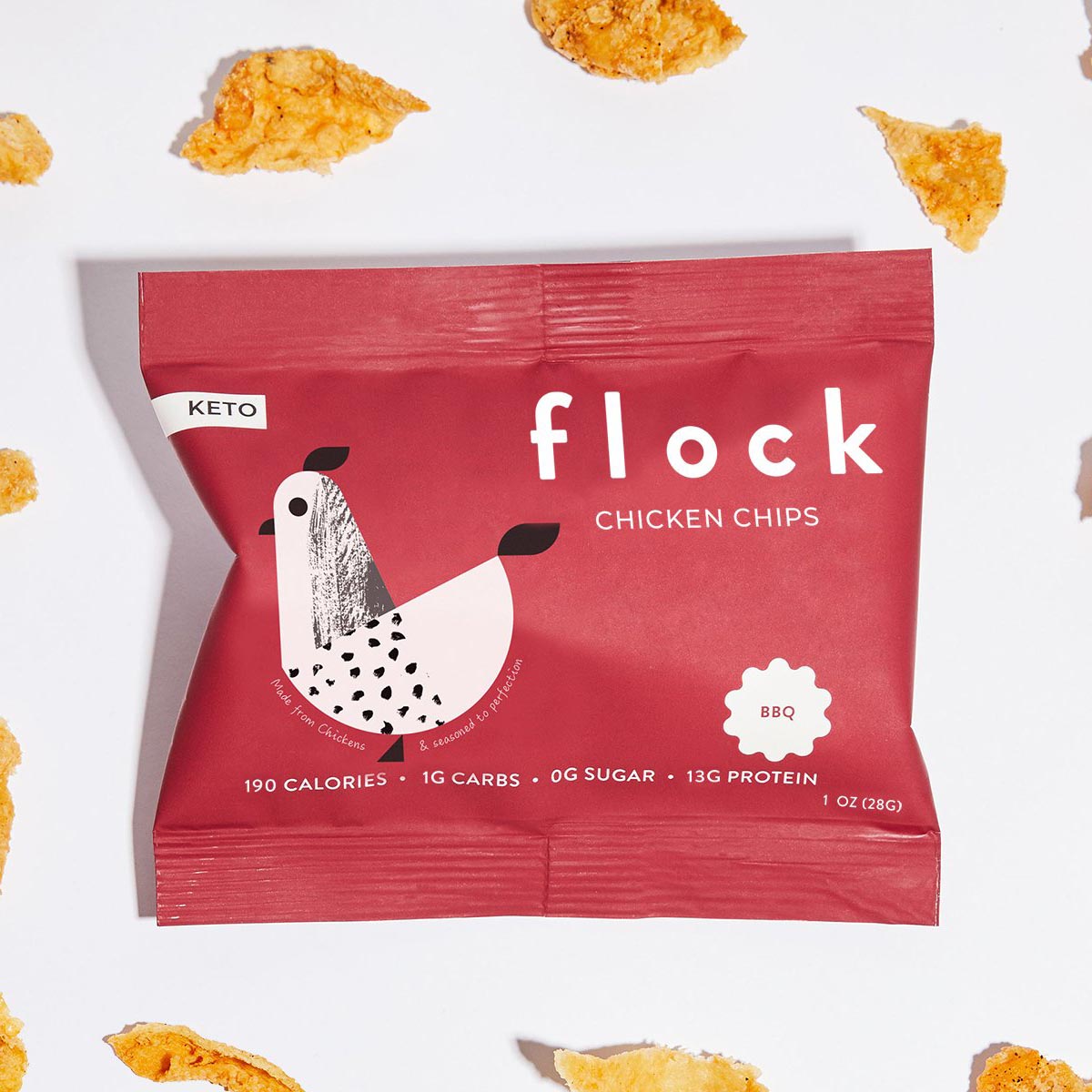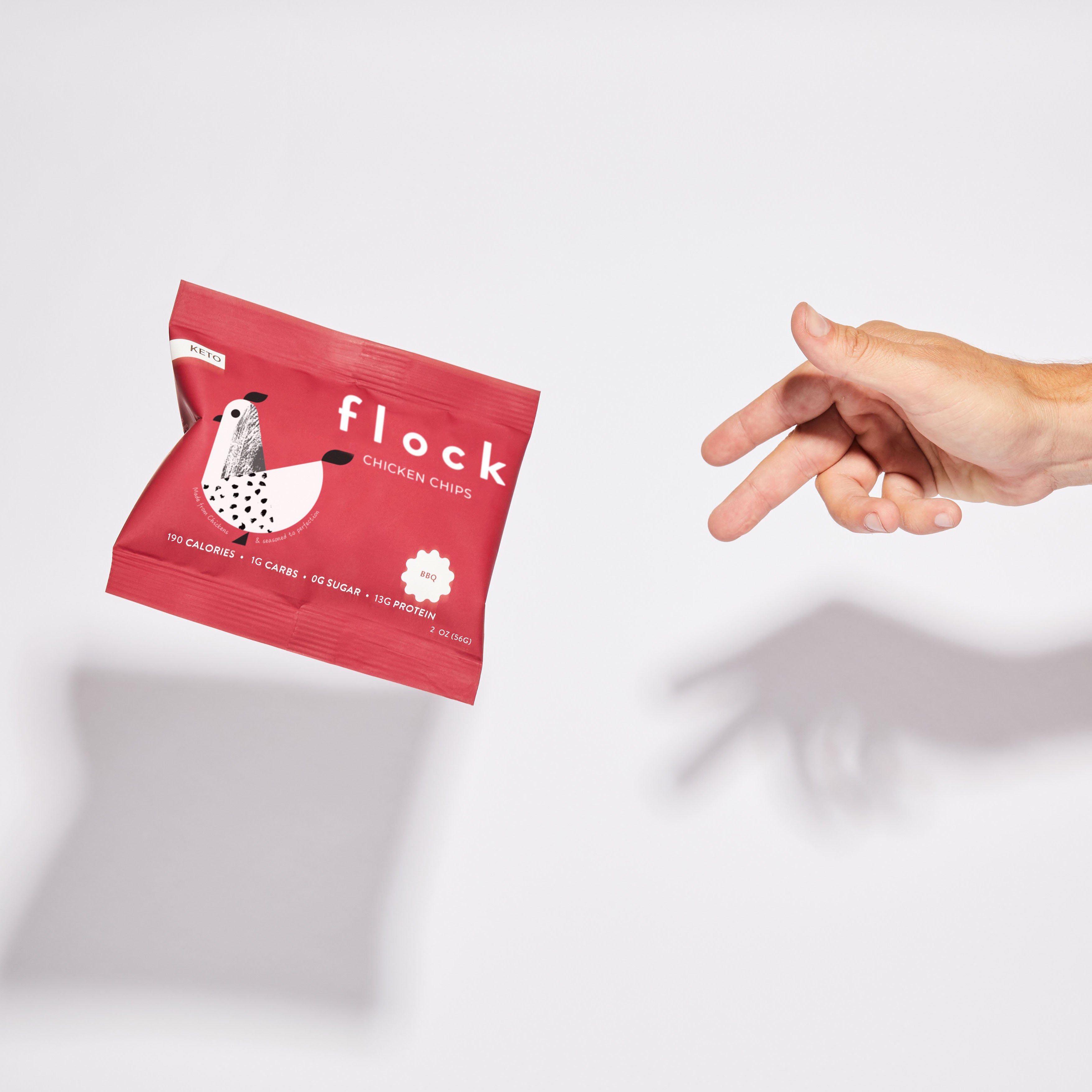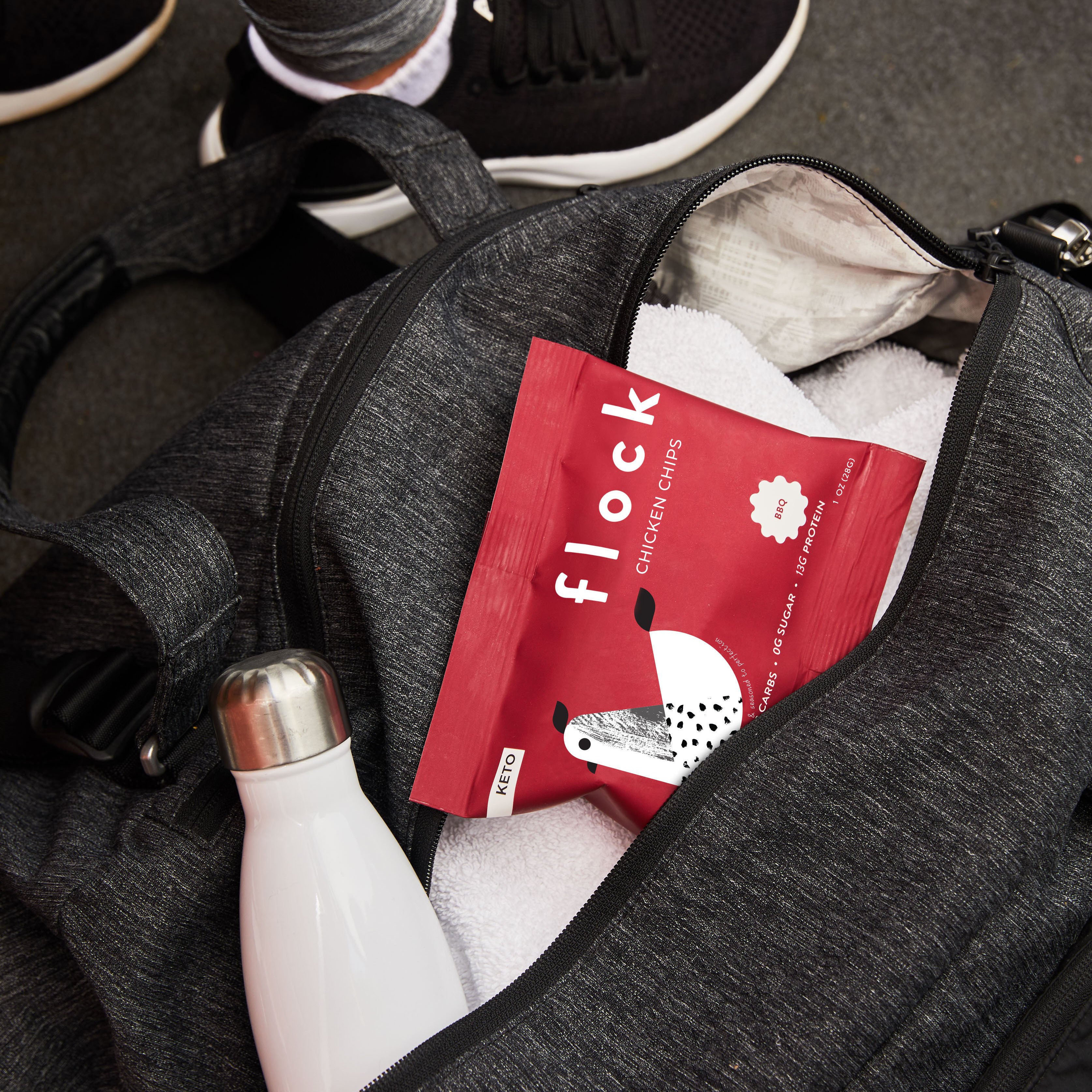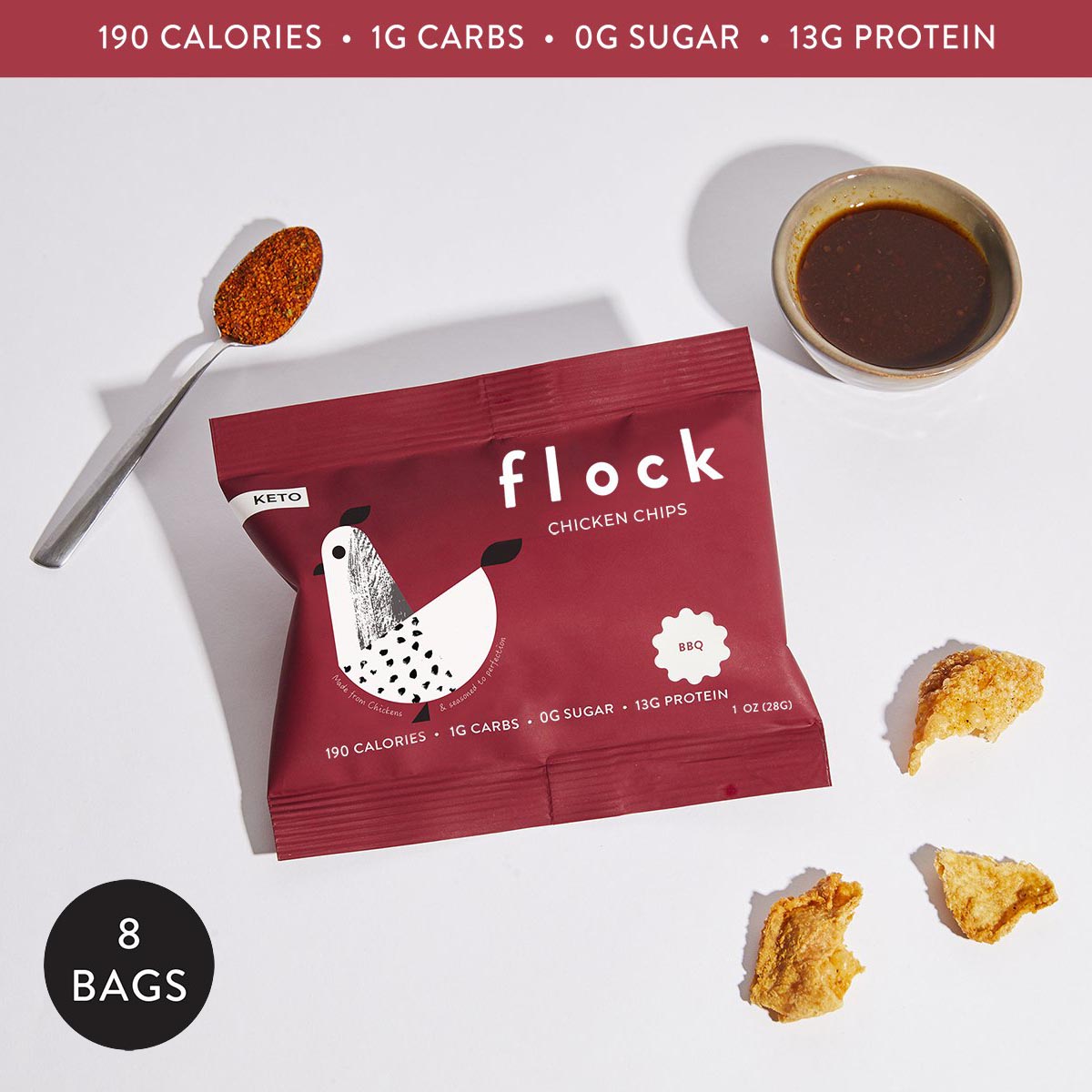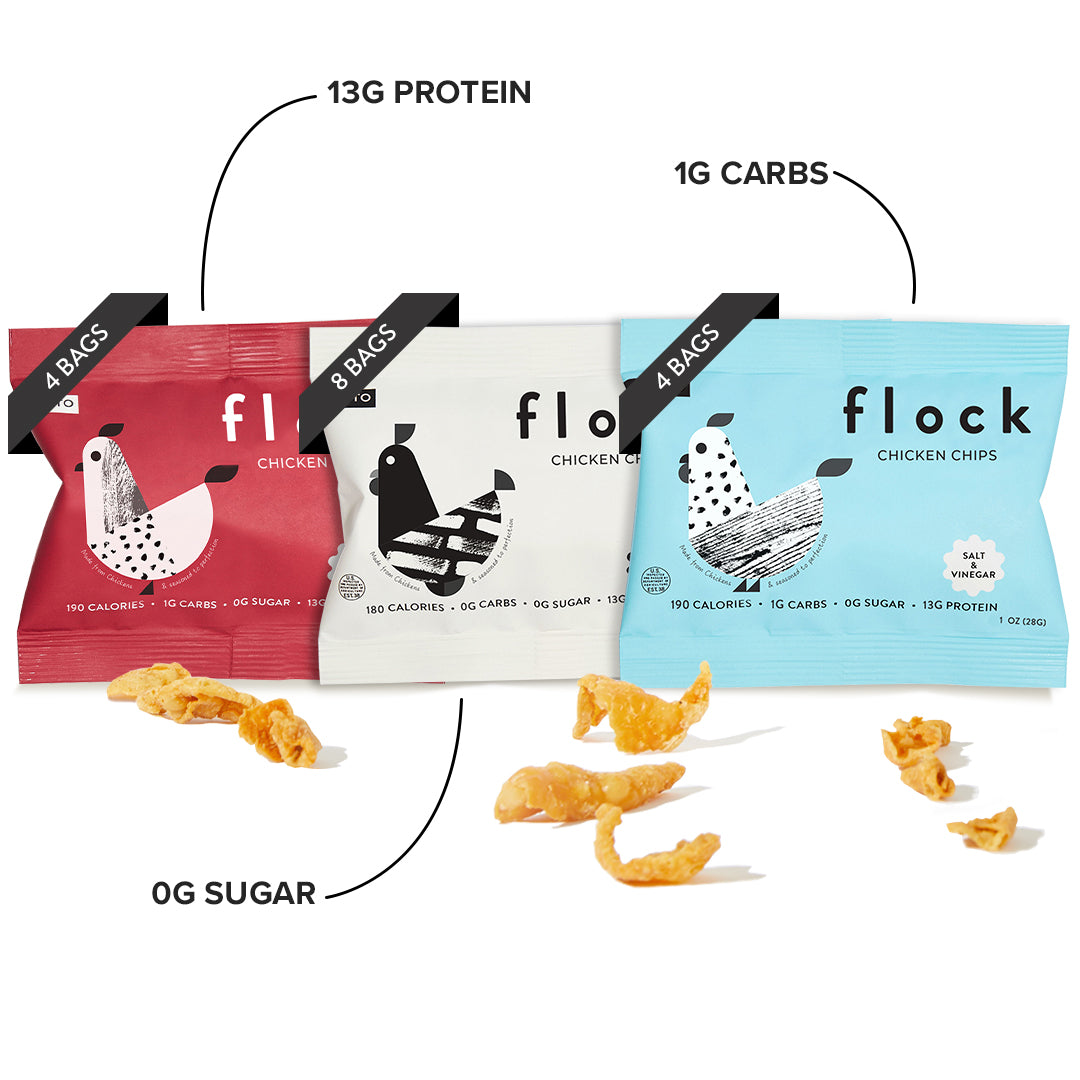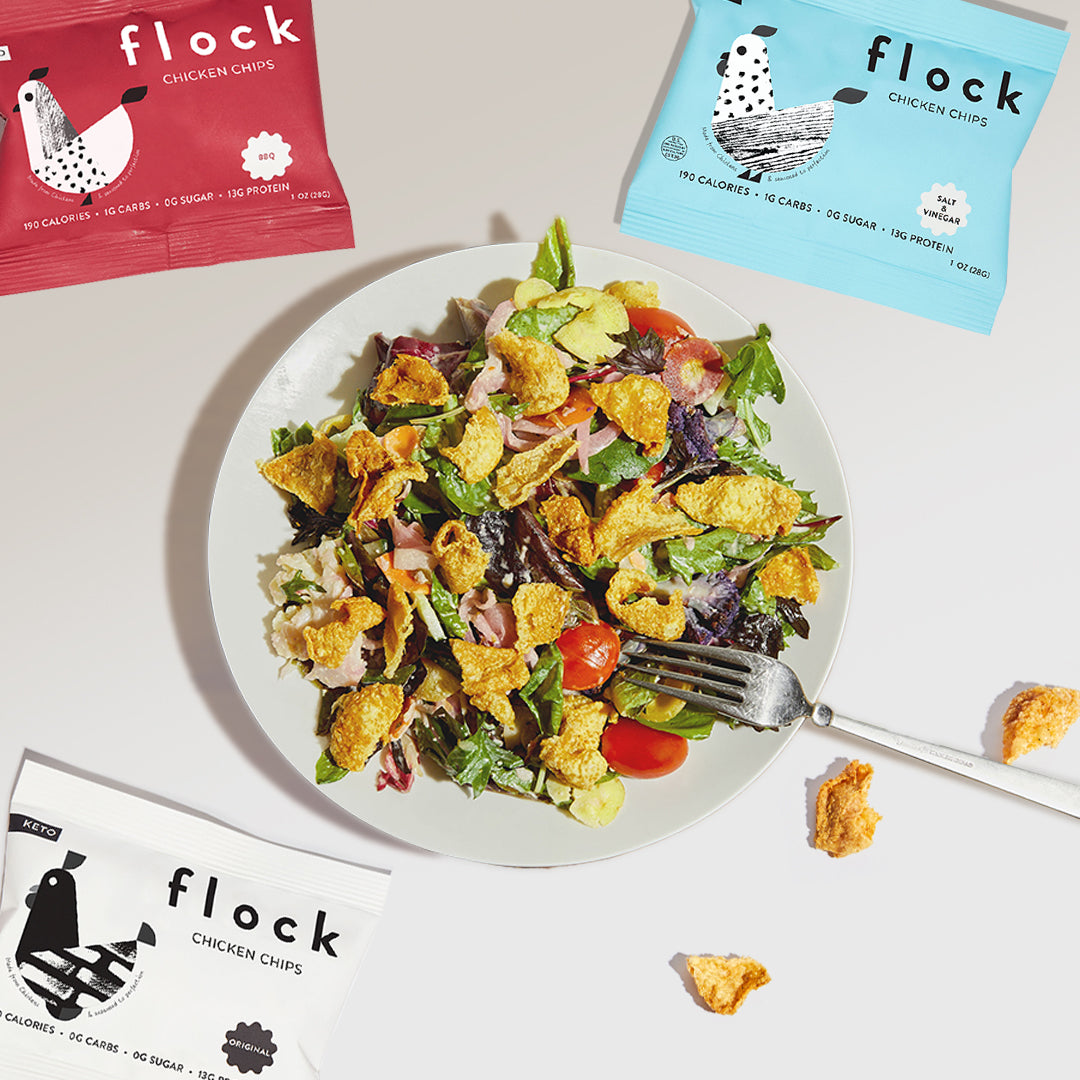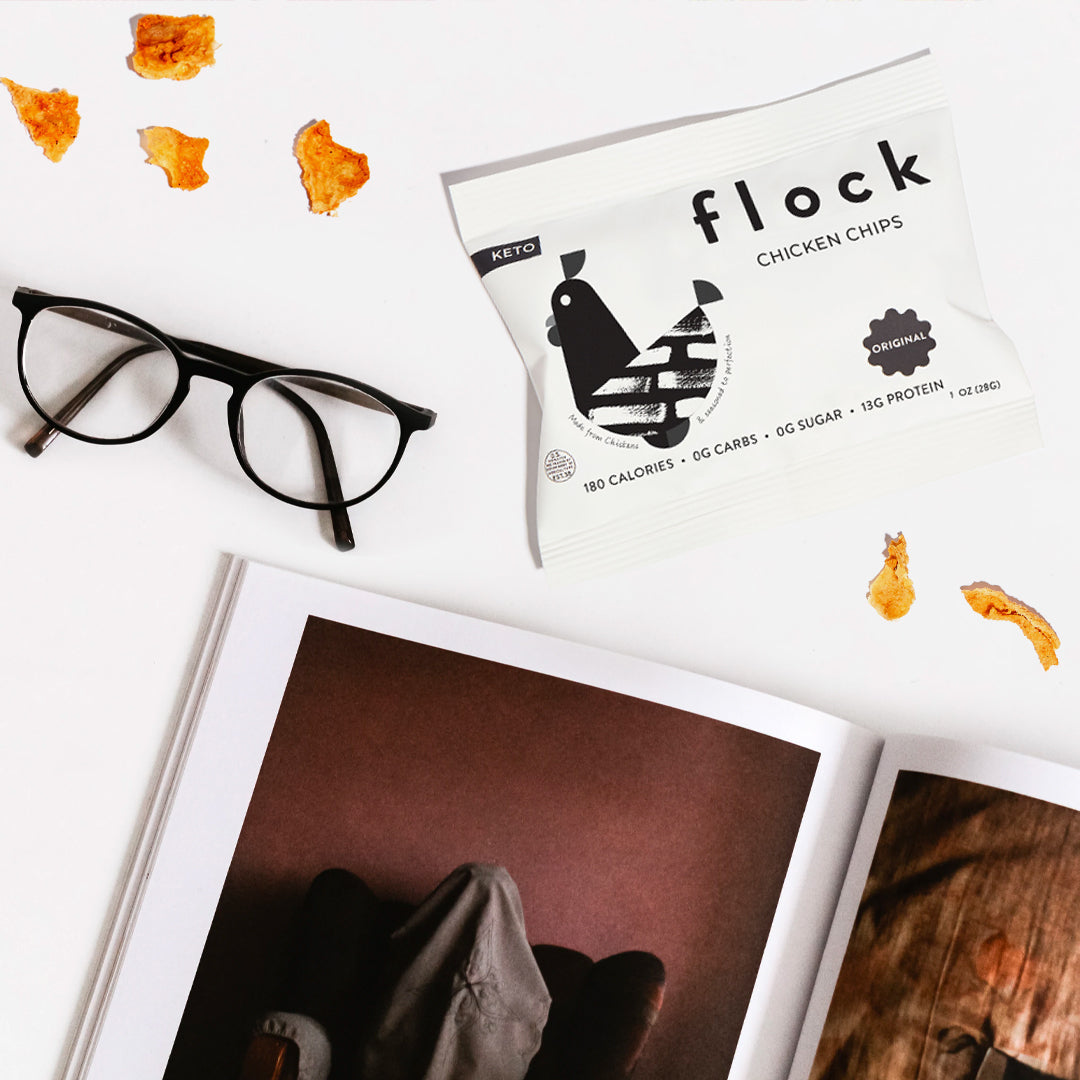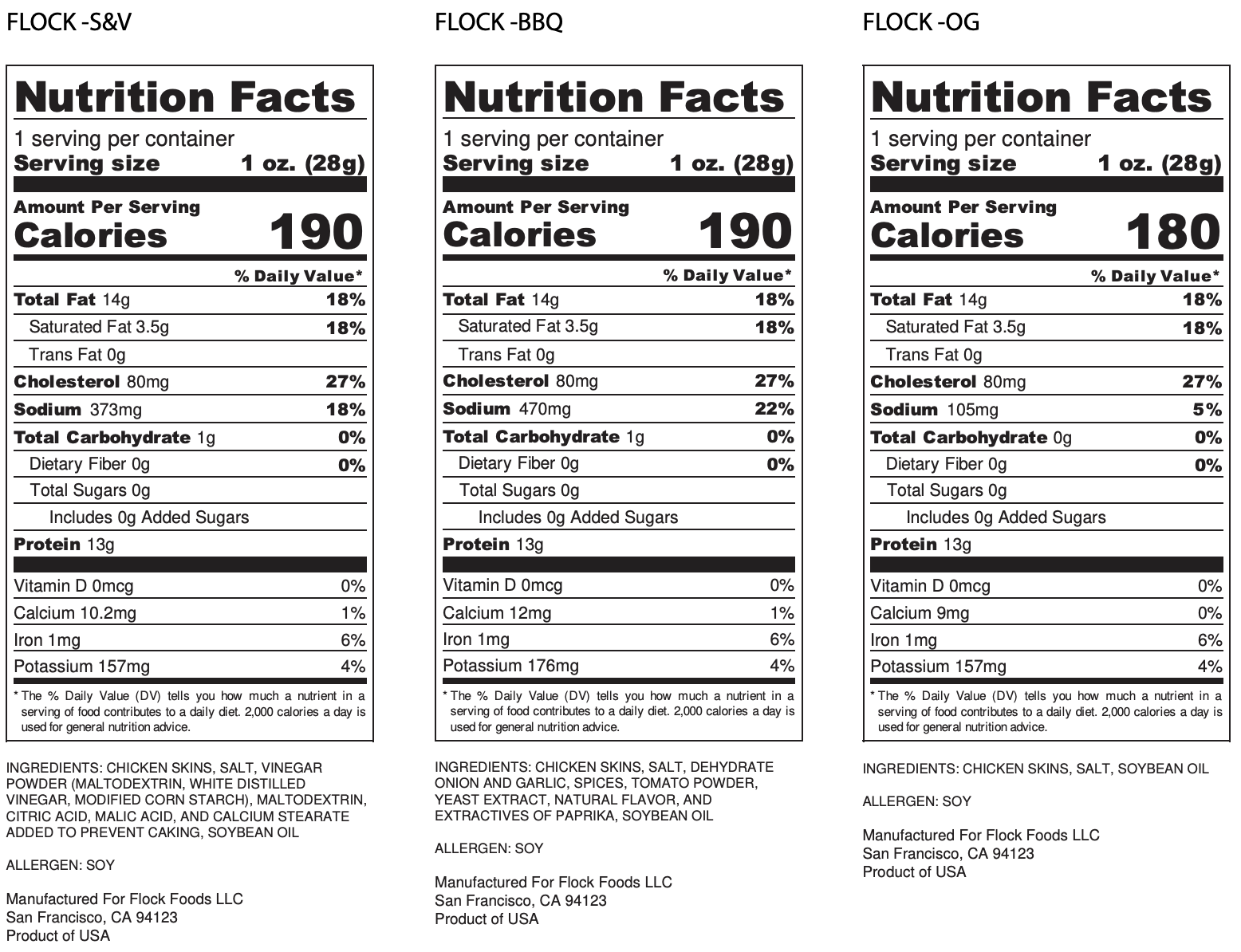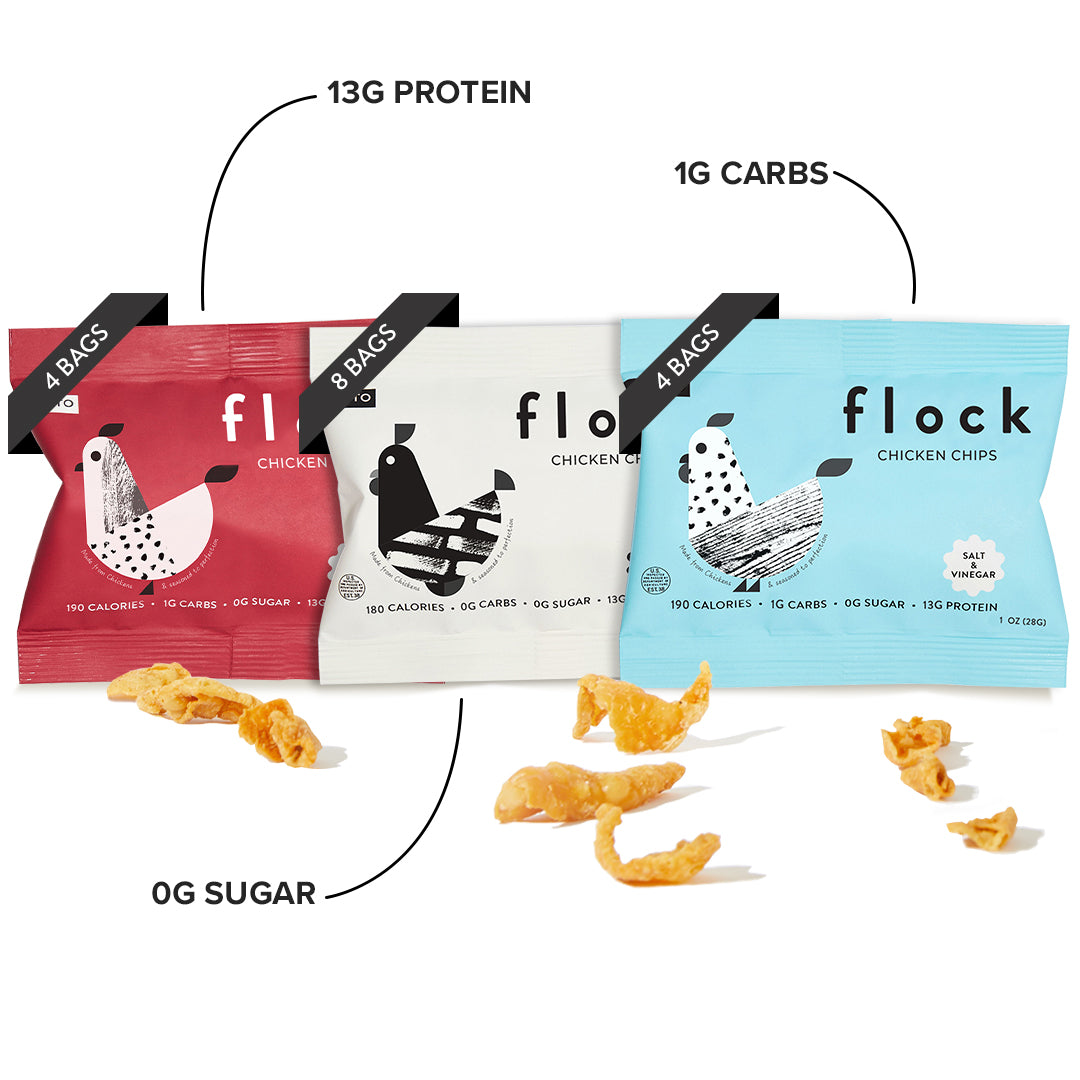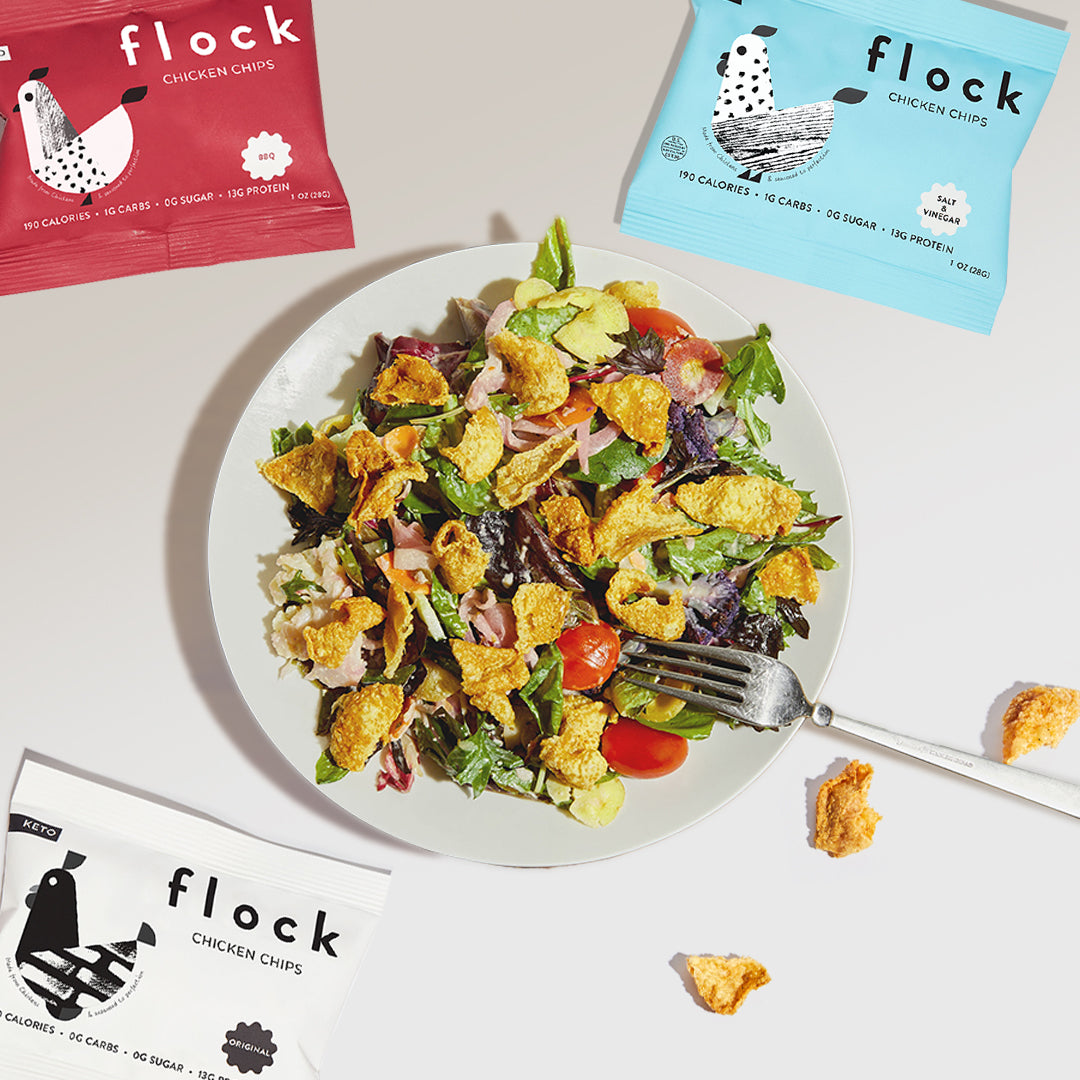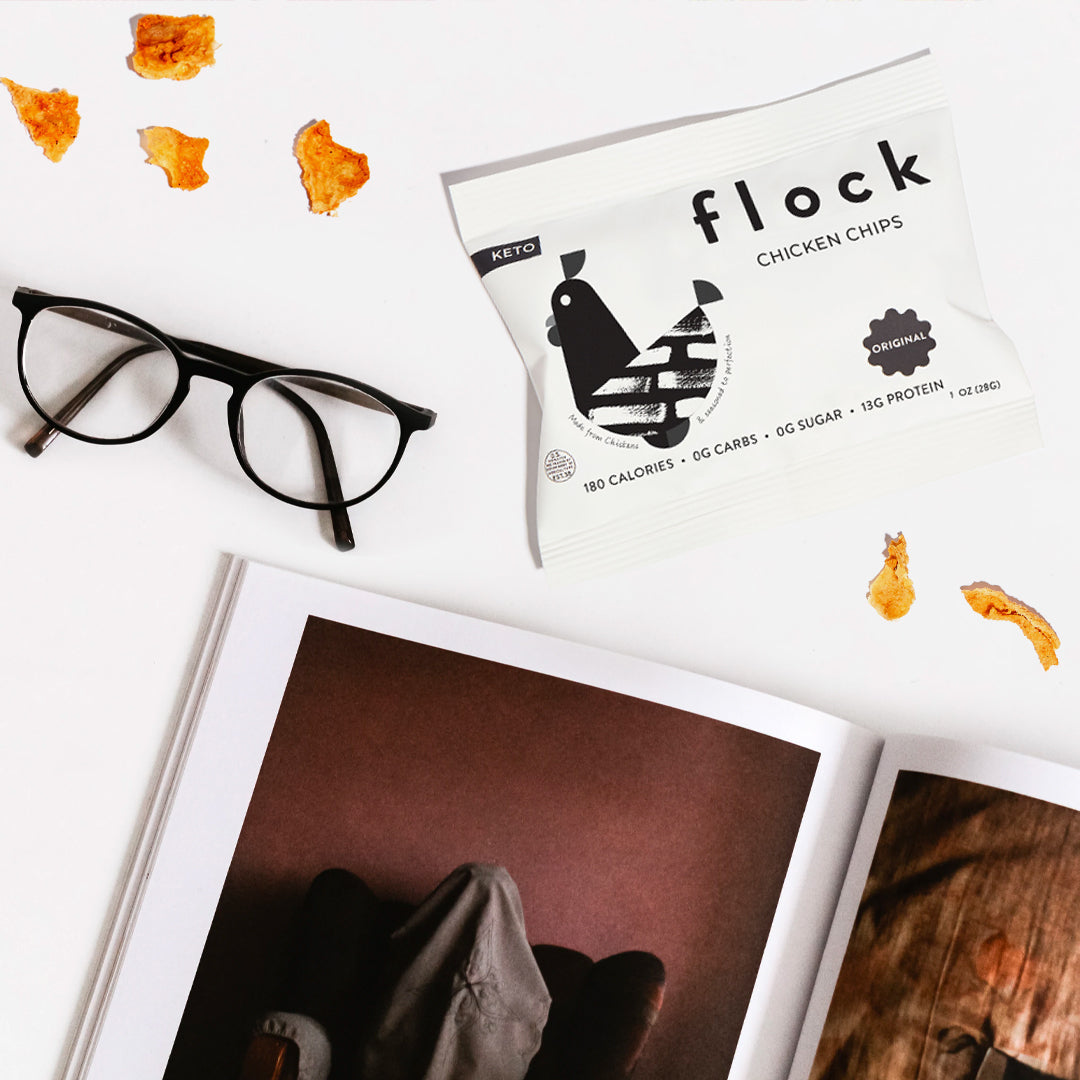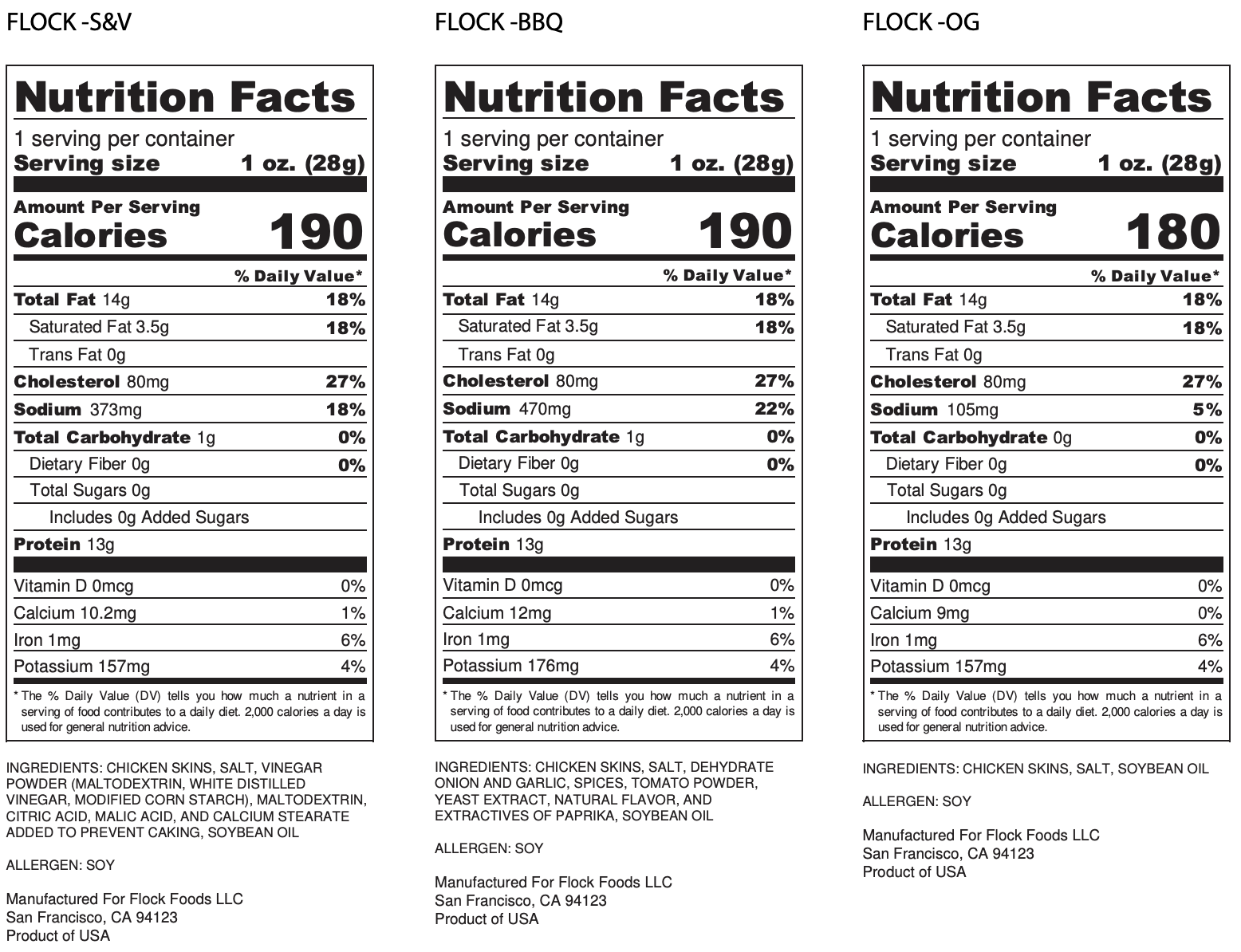 REVIEWS
gallery + allProductReviews
KEY INGREDIENTS
100% Real Premium Chicken Skins
Sea Salt
Honey Gradules
NUTRITION FACTS
| | |
| --- | --- |
| Servings per Container: 1oz | 28g |
| Calories | 190 |
| Total Fat | 14g |
| Saturated Fat | 3.5g |
| Cholesterol | 80mg |
| Sodium | 350mg |
| Total Carbohydrates | 1g |
| Dietary Fiber | 0g |
| Total Sugars | <1g |
| Protein | 13g |
OTHER INGREDIENTS
Chicken skins, salt, cane sugar, sea salt, honey granules, red pepper, vinegar powder (maltodextrin, white distilled vinegar), dehydrated garlic, ginger, natural flavors, paprika extract
Fried in soybean oil
HOW WE GIVE BACK
In an effort to help end hunger in our local SF community, for every order of Flock we receive we donate 1 meal to hungry families, the homeless, and impoverished elders in the San Francisco community through a partnership with the SF Marin Foodbank.

1 in 5 residents in San Francisco and Marin needs food assistance and we are proud to be part of the solution that reduces this.