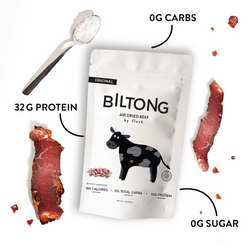 Biltong
By Flock
Flock Chicken Chips have a brand new cousin: Beef Biltong.
Curious what makes Biltong different from jerky? Originating from South Africa, biltong is meat which is air dried whole, then sliced into bite sized pieces. This unique drying process creates a soft and fluffy texture, instead of the steak-like chew of jerky.
Whether you're on the go or laying low, pop open Flock Biltong for a healthy snack that doesn't skimp out on flavor. Each case comes with 3 bags per order and each bag has a whopping 32G of protein!
PER 3-PACK ($4 per ounce)
KEY INGREDIENTS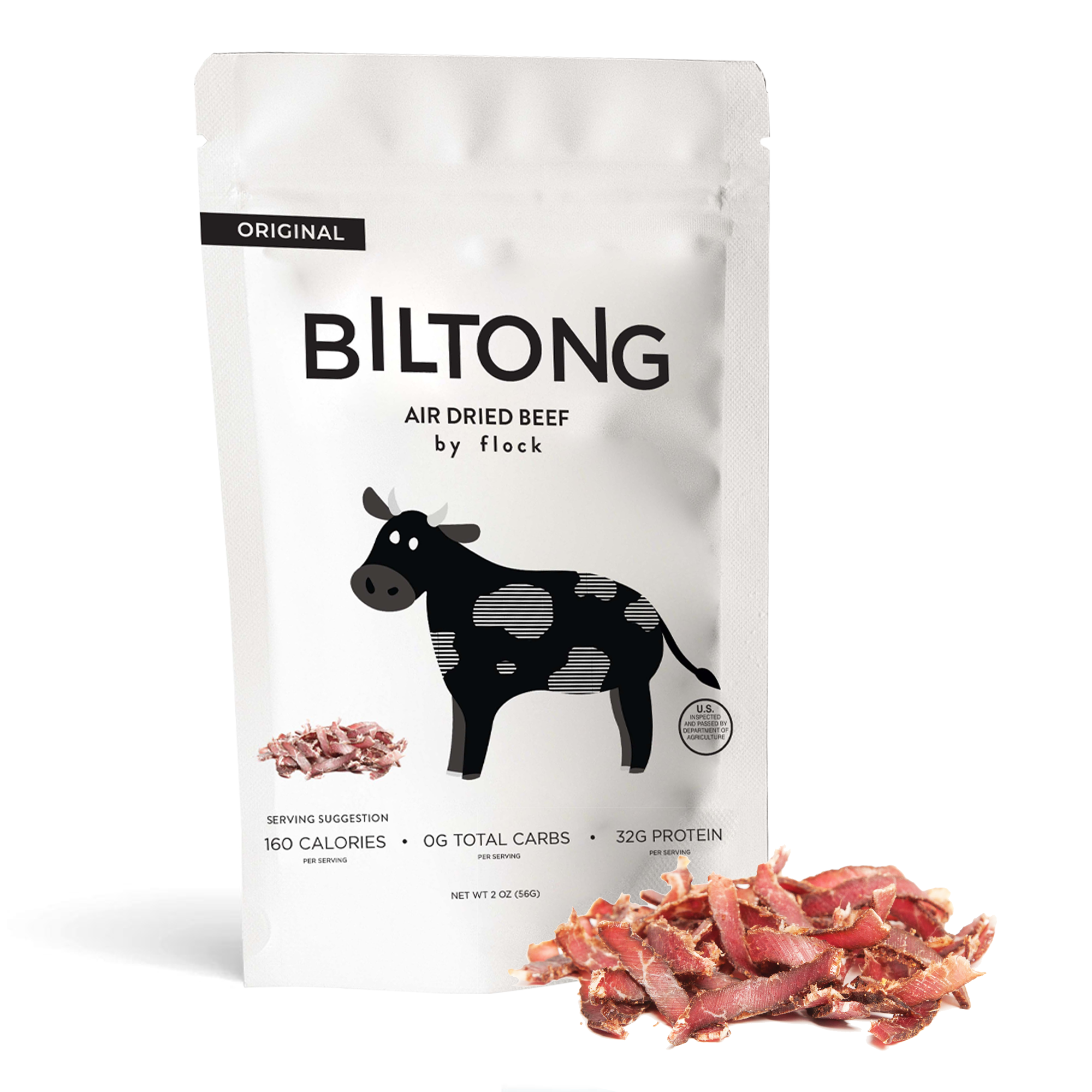 BILTONG by FLOCK
KEY INGREDIENTS
NUTRITION FACTS
| | |
| --- | --- |
| Per Serving (1 serving/bag) | 56g |
| Calories | 160 |
| Total Fat | 6g |
| Saturated Fat | 2g |
| Cholesterol | 80mg |
| Sodium | 760mg |
| Total Carbohydrates | 0g |
| Dietary Fiber | 0g |
| Total Sugars (No added) | 0g |
| Protein | 32g |
OTHER INGREDIENTS
Vinegar, Salt, Roasted Coriander, Pepper, Dried Beef Powder, Rosemary