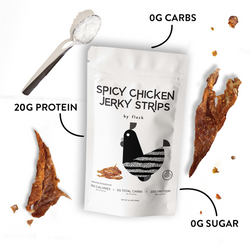 Spicy Chicken Jerky
By Flock
This is jerky... made from chicken. Yeah, you heard that right. Beef jerky may be more common, but chicken jerky is perhaps even more delicious. 
We stand by the saying, "if it ain't broke, don't fix it", hence letting the delicious flavor of our chicken jerky shine through. No weird ingredients you can't read or pronounce, just delicious chicken breast meat and everyday seasonings.
Each case comes with 3 bags per order (2.5 servings/bag = 7.5 servings total) and each bag has a whopping 50G of protein!
PER 3-PACK ($3.20 per serving)
KEY INGREDIENTS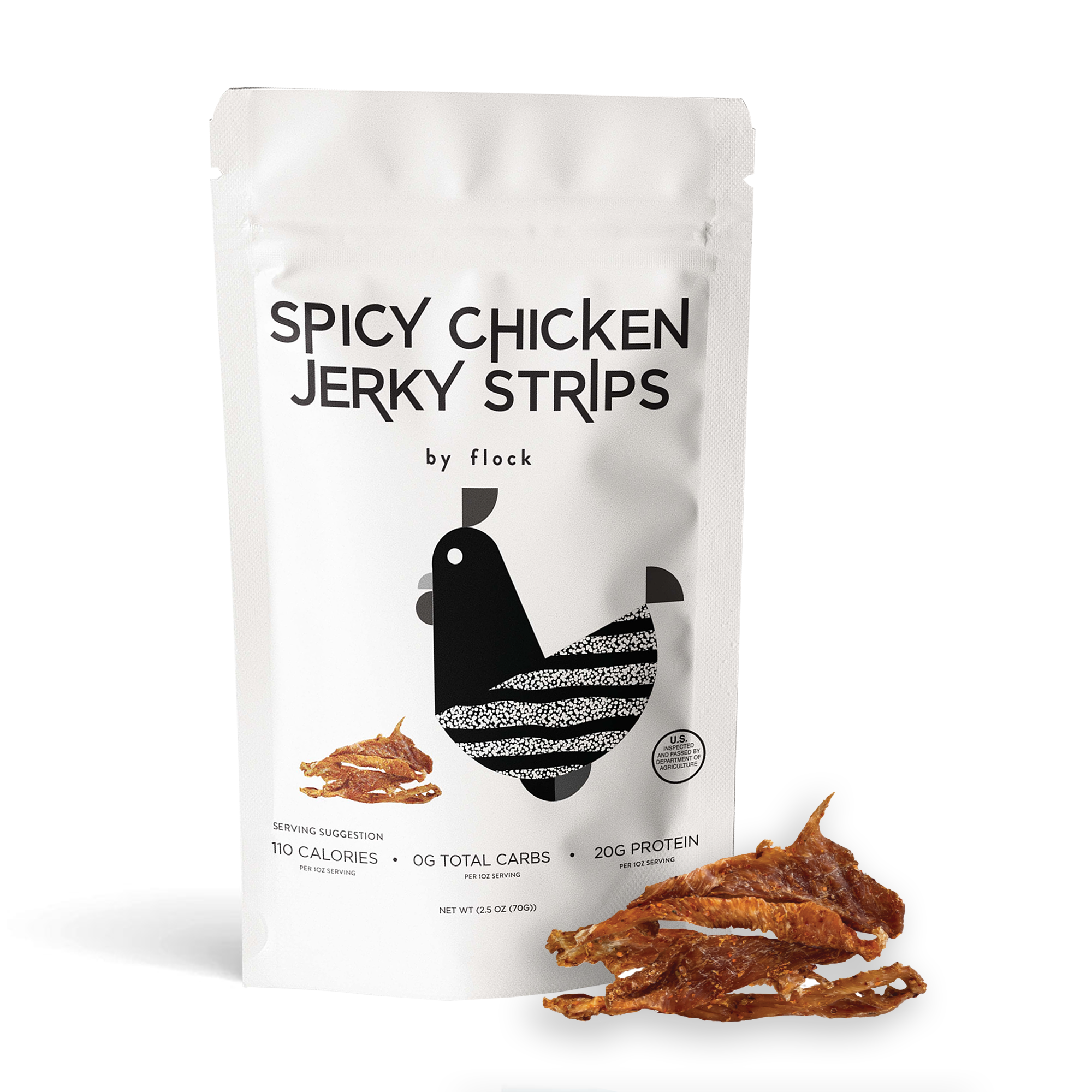 SPICY CHICKEN JERKY by FLOCK
KEY INGREDIENTS
NUTRITION FACTS
| | |
| --- | --- |
| Per Serving (2.5 servings/bag) | 28g |
| Calories | 110 |
| Total Fat | 3g |
| Saturated Fat | 2.8g |
| Cholesterol | 50mg |
| Sodium | 470mg |
| Total Carbohydrates | 0g |
| Dietary Fiber | 0g |
| Total Sugars (No added) | 0g |
| Protein | 20g |
OTHER INGREDIENTS
Vinegar, Salt, Crushed Chili, Rosemary, Dried Beef Powder, Roasted Coriander, Red Pepper, Ground Mustard, Onion Powder, Cumin