Flock Chicken Skin Crisps
2.5 OZ Flock bags are now available! The same great taste + crunch as the traditional Flock now 2.5X the size. Each case comes with 4 bags for 10 total servings - great for sharing with friends + family.

✓ Low Carb/Keto Friendly (0G Carbs)
✓ High Protein (13G)
✓ Gluten Free
PER 4-PACK ($2.99 per serving)
WHY GO XL?
IT'S A NO BRAINER

PICK YOUR FAVORITE FLAVOR
Pick one of our three classic flavors: Original, Salt & Vinegar, or BBQ - or try them all if you can't decide!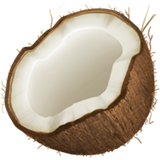 COOKED IN COCONUT OIL
If you like to stay away from soybean oil, you're in luck! XL Flock bags are cooked in Coconut Oil instead of Soybean Oil.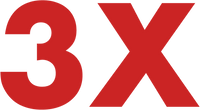 THREE TIMES AS MUCH FLOCK
XL Flock bags are HUGE. With 3x as much product as normal bags, there's plenty to share with friends and family :)
Discover Our Delicious Flavors
Original, BBQ and Salt + Vinegar flavors are all available in XL bags
SALT & VINEGAR
What's inside? Four 3oz bags of Salt & Vinegar Flock (12 servings). Our best selling flavor!

1g carbs
0g sugar
13g protein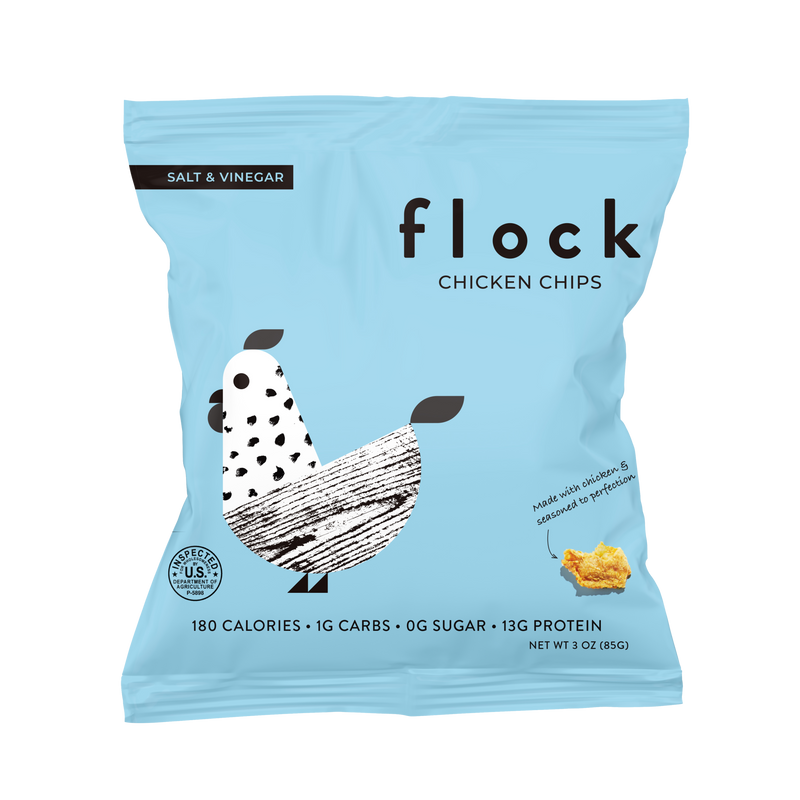 Shop Now
BBQ
What's inside? Four 3oz bags of BBQ Flock (12 servings).

1g carbs
0g sugar
13g protein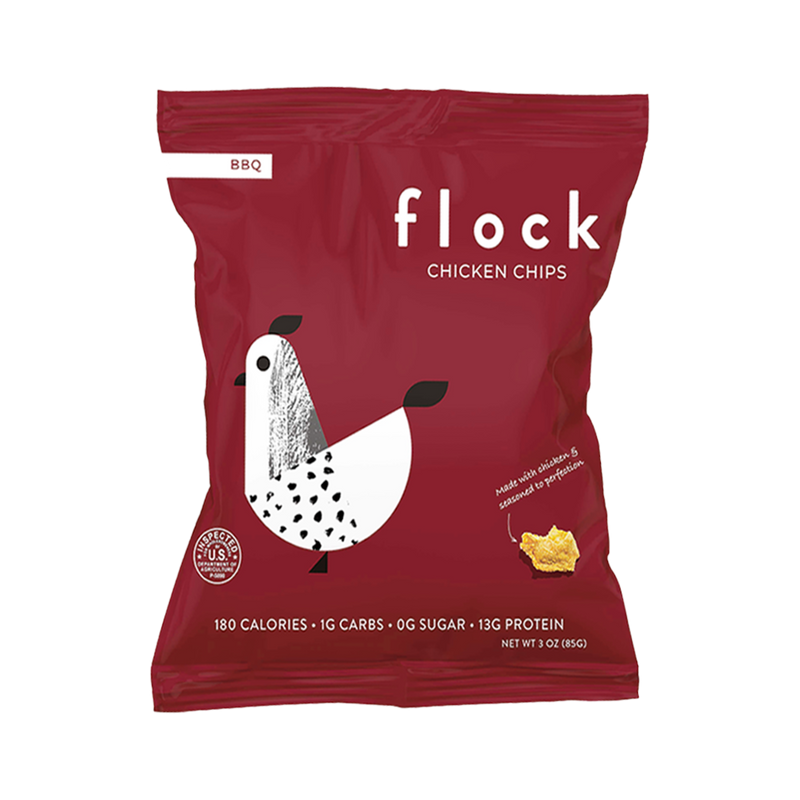 SHOP NOW
Original
What's inside? Four 3oz bags of Original Flock (12 servings).

0g carbs
0g sugar
13g protein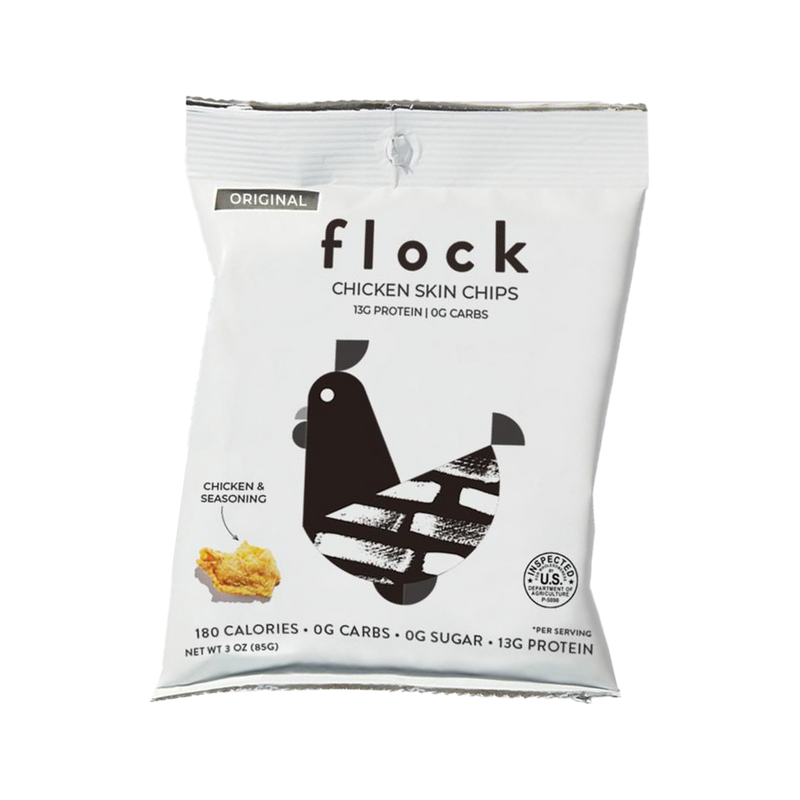 SHOP NOW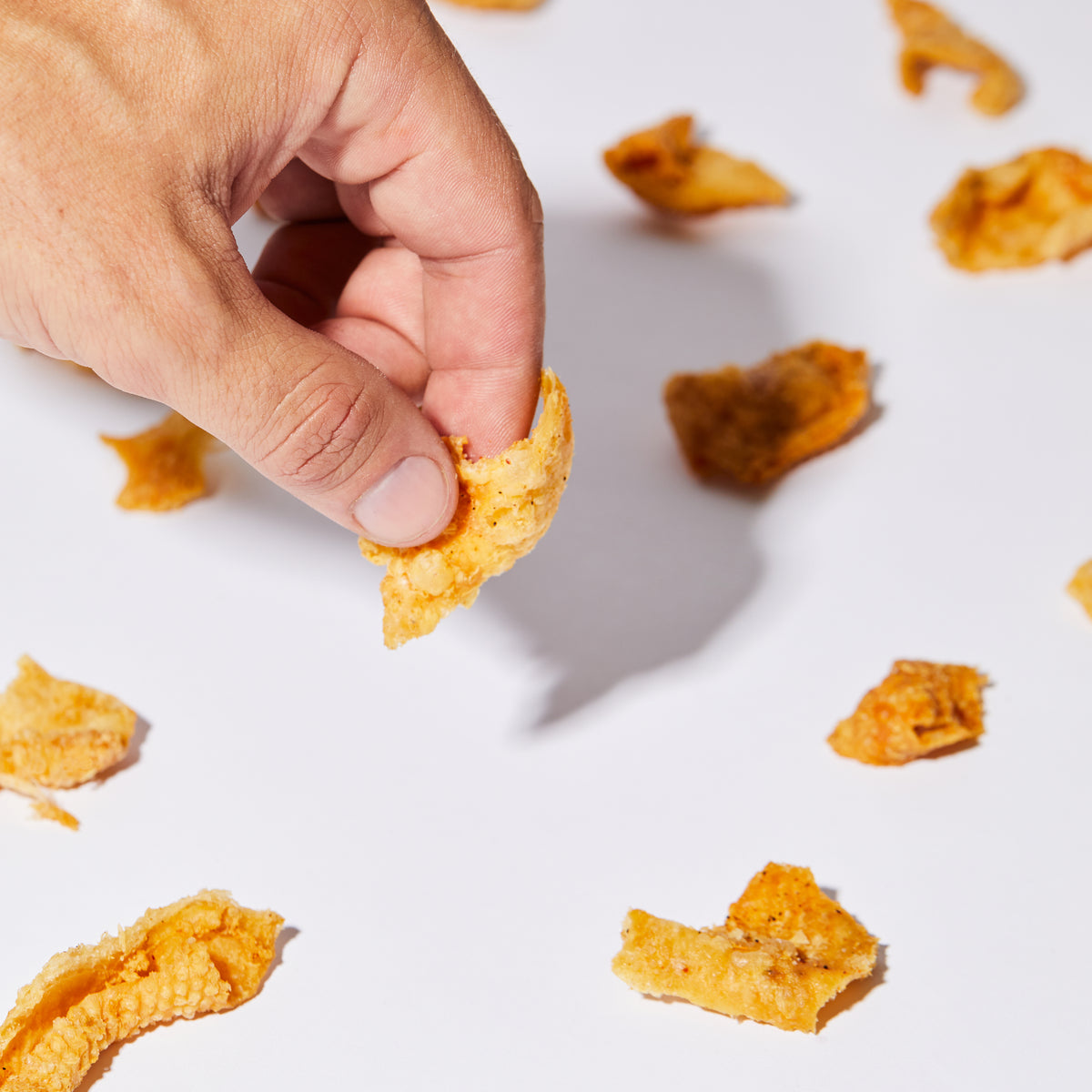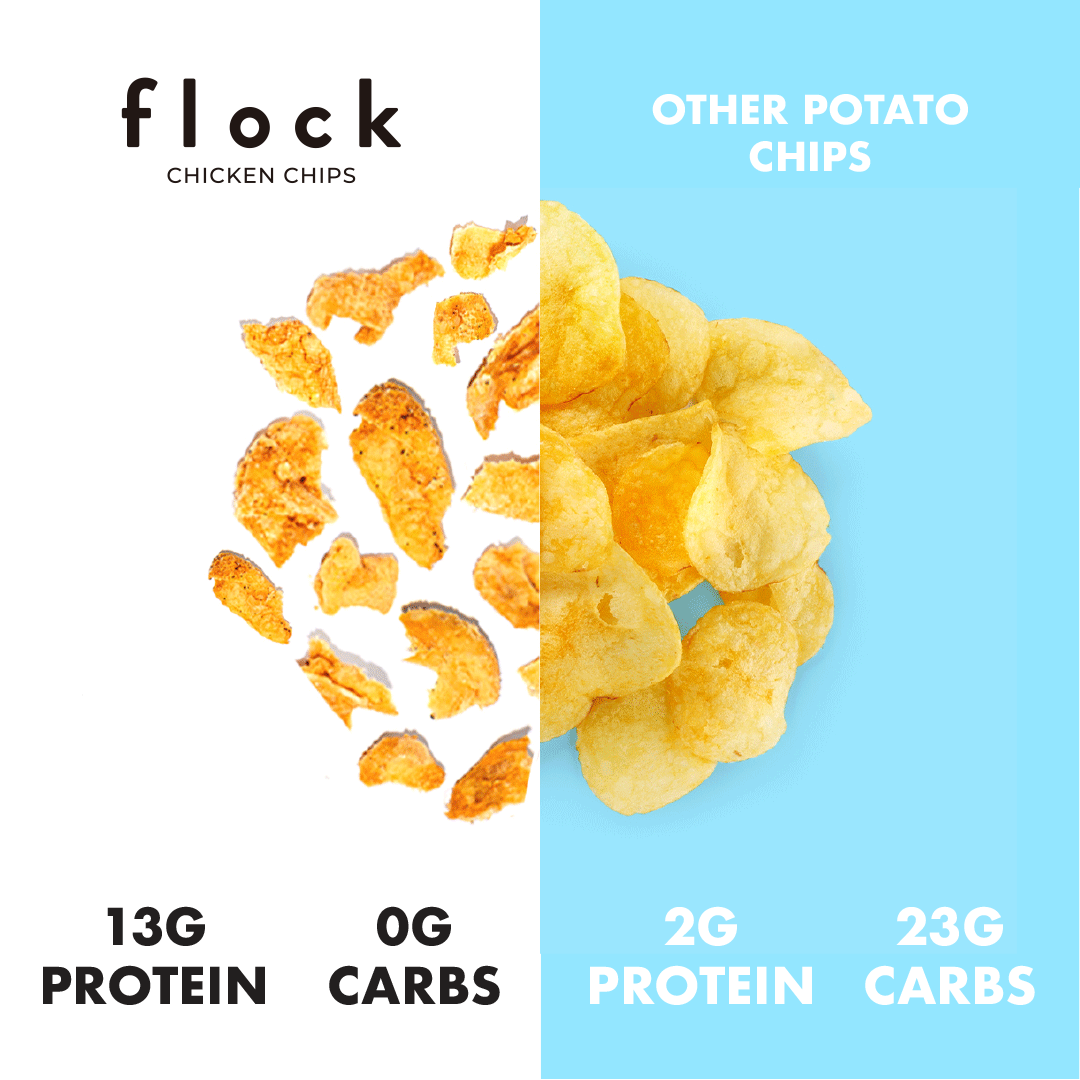 What's Inside
180 CALORIES • 0G CARBS • 0G SUGAR • 13G PROTEIN
KEY INGREDIENTS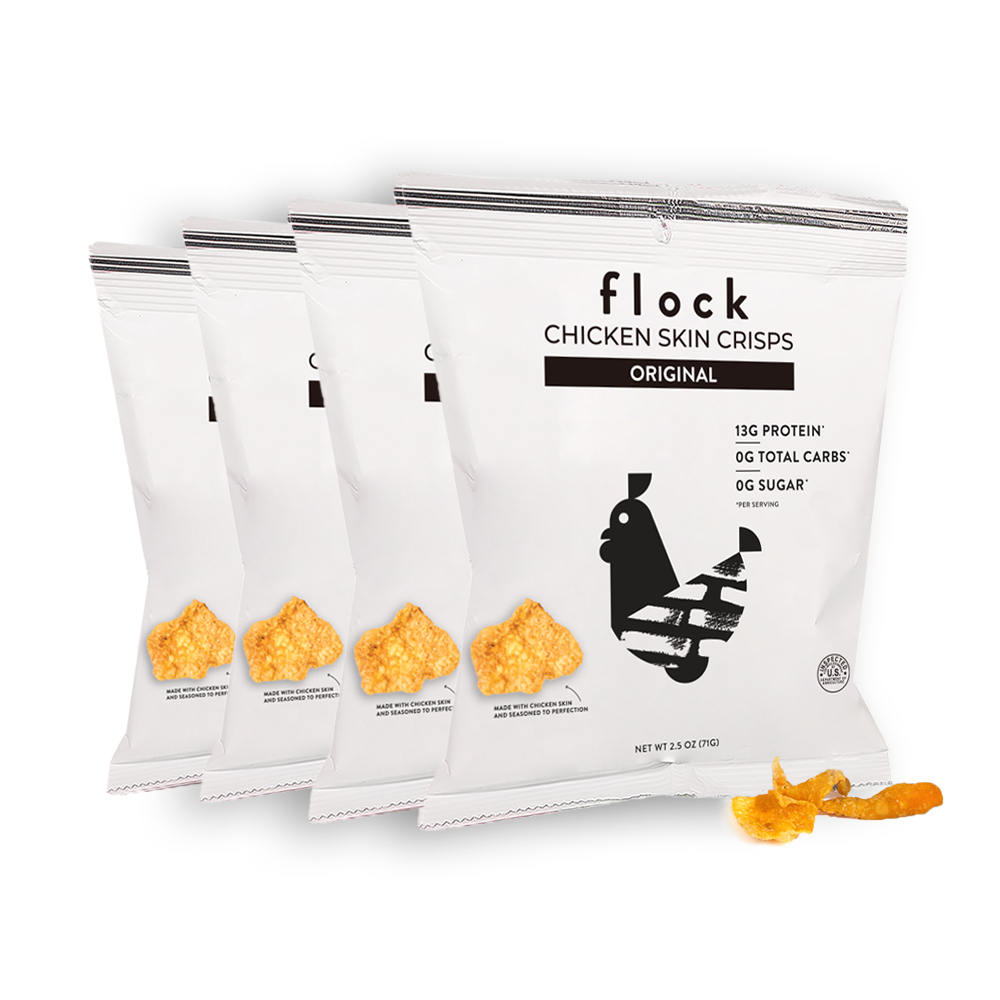 ORIGINAL
KEY INGREDIENTS
100% Real Premium Chicken Skins
Salt
NUTRITION FACTS
| | |
| --- | --- |
| Bags per Case:  | 4 |
| Servings per Bag:  | 2.5 |
| Servings size:  | 1oz (28g) |
| Calories | 180 |
| Total Fat | 14g |
| Saturated Fat | 3.5g |
| Cholesterol | 80mg |
| Sodium | 210mg |
| Total Carbohydrates | 0g |
| Dietary Fiber | 0 |
| Total Sugars (No added) | 0 |
| Protein | 13g |
OTHER INGREDIENTS